A Guide To Devon's Best Spots For Birdwatching
Devon is well known for its population of Cirl Buntings, Peregrine, Raven, Dipper, Pied Flycatcher and Little Egret.
At our hotel in Devon, we are hugely fortunate that we have many bird-watching areas close by, including the Dawlish Warren Nature Reserve, the Axe Estuary and the Exminster Marshes.
The team at Langstone Cliff Hotel have pulled together this ultimate checklist of places to go bird watching in Devon this year to ensure you get the best bird watching experience possible!
Exminster Marshes (18-minute drive from Langstone Cliff Hotel)
Just 7.1 miles from Langstone Cliff and 5 miles from Exeter city centre, Exminster and Powderham Marshes are great places to see birds all year round.
The land was originally part of the estuary until the Exeter Ship Canal was built in the 19th Century, and the remains of the RAF's World War II signal interception base can still be seen today.
The marshes are a vital feeding and resting area for large numbers of birds that come here on their migration and to spend the winter.
Look out for flocks of geese, ducks and waders.
This is also one of the last few places where lapwings and redshanks still nest.
The marches are kept just the way the birds like them, by cutting the grass for hay and controlling the water levels. Grazing cattle help keep the grass just the right length.
You can also enjoy lovely walks around the marches and refreshments at the Swans Nest Inn and the Turf Pub.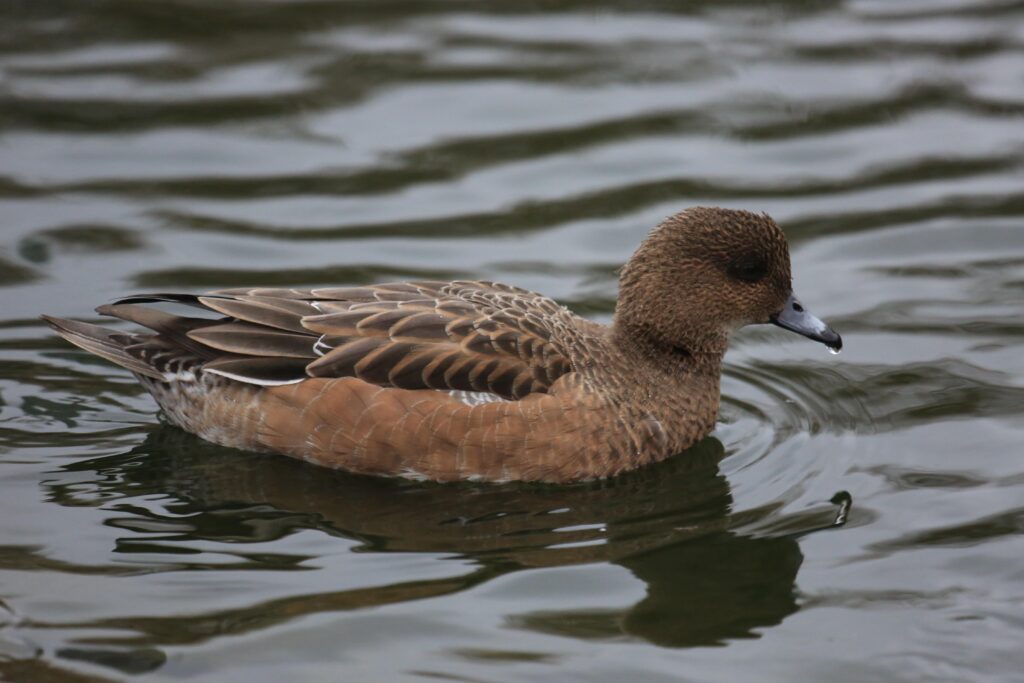 Axe Estuary (1-hour drive from Langstone Cliff Hotel)
The Axe Estuary is home to grazing marsh, mudflats, saltmarsh and reedbeds.
It is a haven for wildlife, especially birds.
Within the Axe Estuary area, there are two Local Nature Reserves; Seaton Marshes and Colyford Common.
Seaton Marshes, an area of grazing marsh, with scrapes, ponds and ditches, supports a range of wetland wildlife.
Expect to see large numbers of ducks, such as teal and wigeon, visit and feed on the marshes, while curlews, redshank and sandpipers can be seen on the estuary mud.
Just north of Seaton Marshes, Colyford Common has a viewing platform offering views across the estuary.
Look out for the shelduck grazing on the reserve, and little egrets on the estuary.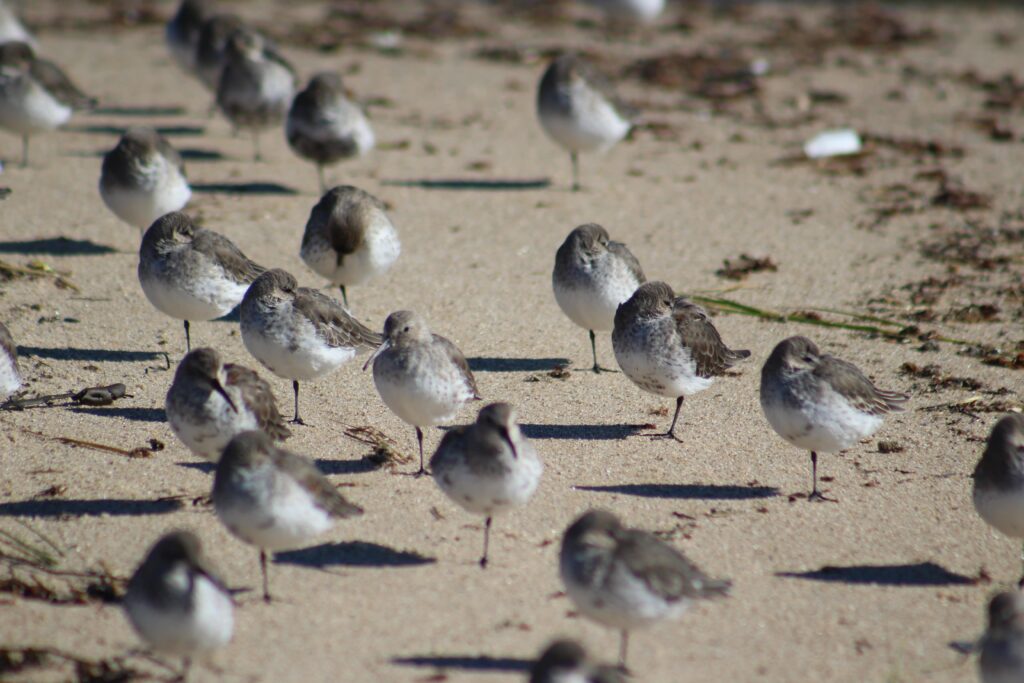 Dawlish Warren Nature Reserve (10-minute walk from Langstone Cliff Hotel)
Dawlish Warren is rightly famous for its birdlife.
Expect to see wading birds, Storm-blown seabirds, wintering seabirds, migrant land-birds and winter land-birds.
A local nature reserve and Site of Special Scientific Interest (SSSI), Dawlish Warren is a sand spit across the mouth of the Exe Estuary.
On one side of the sand spit is a popular tourist beach and on the other intertidal mudflats.
The Exe Estuary, including Dawlish Warren, is a wetland of international importance under the RAMSAR Convention and a Special Protection Area under the EC Birds Directive for its wintering bird populations.
The Langstone Cliff hotel is a popular destination for bird-watching groups.
It is conveniently located for the Dawlish Warren Nature reserve with its vast population of waders and wildfowl.
There is even a public footpath leading from the hotel grounds down to the beach and the nature reserve at Dawlish Warren.
The hotel has a wealth of facilities available to ornithologists visiting south Devon including rooms with en-suite bathrooms (all with both bath and shower), plenty of parking, drying facilities and a choice of comfortable bars and lounges with spectacular views across the sea and Exe estuary and much more.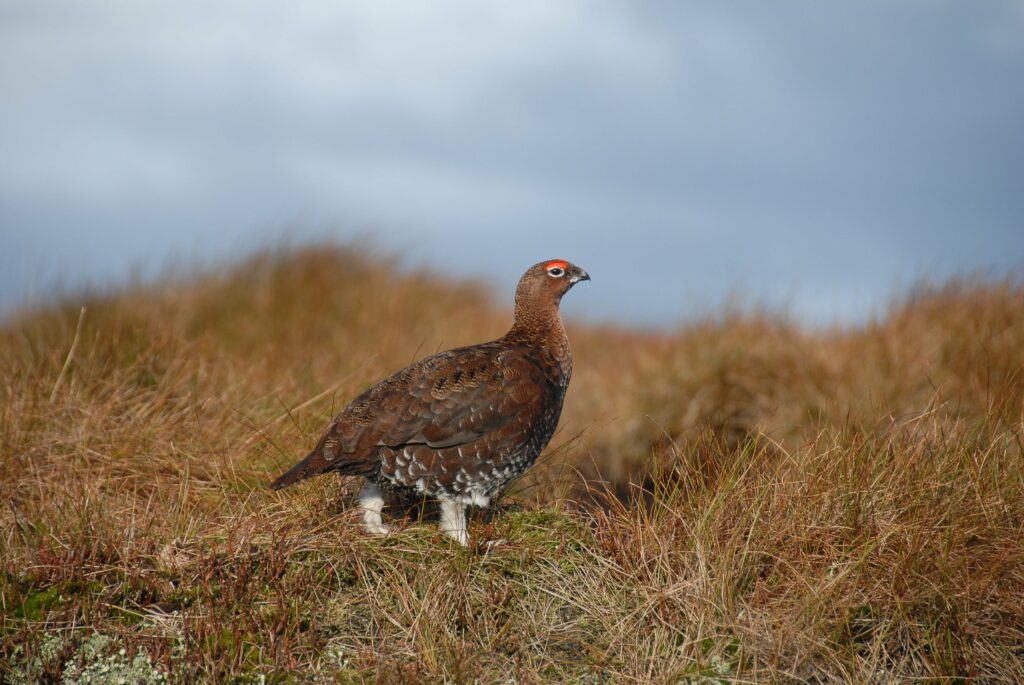 Dartmoor National Park (40-minute drive from Langstone Cliff Hotel)
Just 21 miles from Langstone Cliff Hotel, Dartmoor National Park is a truly unique natural area.
A National Park since 1951, covers 368 square miles of upland moor and bog, lowland heath, deciduous valley woodland, coniferous plantations, reservoirs, rivers and farmland.
In these incredibly varied habitats, 254 species and subspecies of birds have been recorded.
Because some of these species are at the very Northernmost edge of their world range, birds such as Dunlin, Golden Plover or Red Grouse are at their Southernmost edge and Dartmoor is the only place where they can be found in close proximity.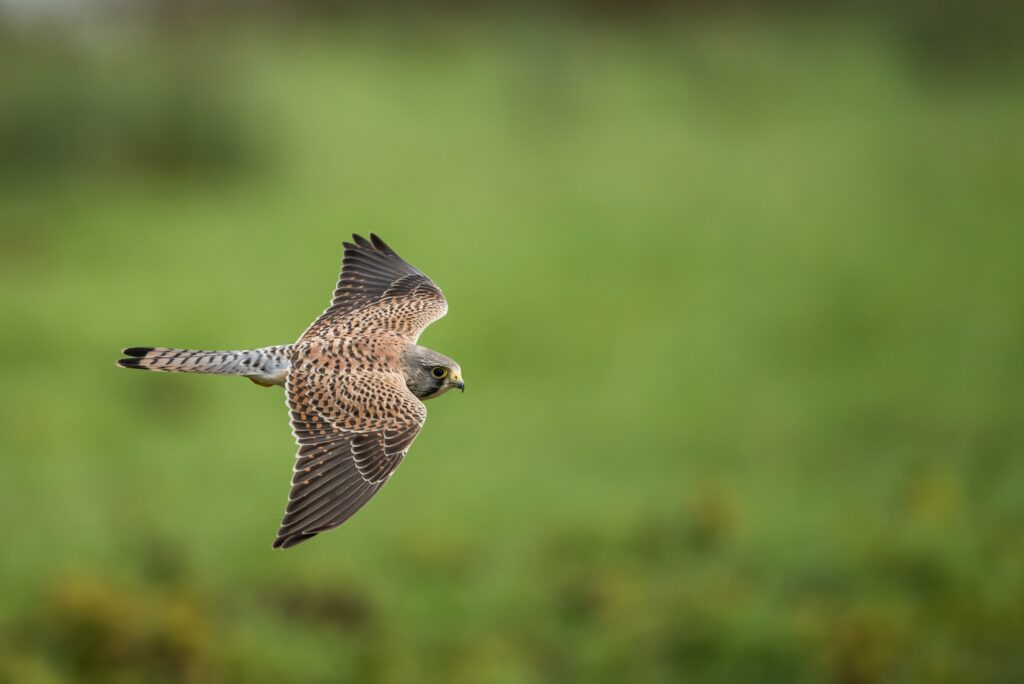 Haldon Forest (22-minute drive from Langstone Cliff Hotel)
Haldon Forest is home to a great number of bird of prey species, including sparrow hawk, buzzard, kestrel, peregrine, hobby, and goshawk.
The occasional migrant has also been spotted passing through, such as osprey and red kite.
The Bird of Prey Viewpoint at Haldon Forest was created in the 1990s and provides a view over the Teign Valley and the surrounding forest, where the birds regularly ride the thermals to survey the area in search of prey.
Only a 22-minute drive from Langstone Cliff Hotel, why not pay it a visit?
If you're looking for somewhere to stay whilst visiting the best bird-watching spots in South Devon, our nearby hotel makes the perfect base.
Book direct for the very best rates – give us a call on 01626 868000 or book online.