Welcome to the Langstone Cliff Hotel
Holiday at our traditional Dawlish hotel…
Due
to the latest government announcement regarding the restrictions being eased today, Monday 19th July, please see below the changes we will be implementing:
Face coverings indoors are no longer mandatory for staff or guests and are now entirely at your own discretion.
Our screens will remain place at service areas for the time being.
Tables for parties larger than 6 people are now allowable indoors.
Our Breakfast Buffet and Carvery are being re-instated, table service will still be available as an alternative as previously.
Our Swimming Pools are open to Residents and non-Residents everyday. Bookable on the day in 45 minute sessions from 7am – 7pm for Residents and 10am – 4pm for non-Residents.
The Playroom will be open from Monday 19th July, regular cleaning is in place for the room.
We will continue to offer Table Service in the Lounges and on the Lawns as will our online ordering facility at
www.lchmenu.co.uk
. However, you may now also order from the Bar Lounge counter directly if you prefer.
The one-way systems will remain in place on an advisory basis.
We are still asking for the furniture not be to moved, unnecessarily.
There is now no limit to the amount of individuals or households at a table.
Track and trace is no longer a legal requirement, however should you wish to do this, our QR codes will remain in place, or ask a member of staff for a form.
Our enhanced cleaning regime will remain in place to minimise the risk.
When visiting please remember to register your car at Reception or the Bar for Free Parking.
We look forward to seeing you all very soon!
We have free parking – cars MUST be registered at Reception to get free parking whilst you are a patron of the Hotel.
We have an outdoor play area for children, lots of space for social distancing and children to play, and fabulous views with a covered gazebo and verandah. Bookings are not necessary, with all tables provided on a first-come, first-served basis.
Our Reception is manned daily from 7am – 11pm, so please call 01626 868000 if you require any information. We are really looking forward to welcoming back our guests, old and new.
You'll find our family-run hotel set within 19 acres of woodlands, right on the beautiful south coast of Devon. Thanks to our stunning location, the Langstone Cliff is the only choice when it comes to enjoying a beautiful South Devon hotel getaway.
Overlooking the Exe Estuary, we are the only Dawlish hotel that is surrounded by luscious lawns and gardens, not forgetting the magnificent sea views that lead down to the golden sandy beaches and the Warren. Our hotel's reputation is unrivalled and it is something the Owners (the Roger's family) are extremely proud of. With the beach just a short walk away via a public footpath and the internationally famous nature reserve at Dawlish Warren nearby, why would you want to stay anywhere else?
Boasting high-quality cabaret entertainment, we've been the number one choice when it comes to hotels in South Devon, as well as the whole of Devon, for as long as we can remember. From mid-week stays to specialist Dance Holidays, Easter Breaks, school holiday getaways to weekend breaks, we regularly host a Summer Jazz Weekend, Loyalty Weekends and Bowls Holidays.
Langstone Cliff Hotel, Mount Pleasant Road, Dawlish Warren, Dawlish, Devon EX7 0NA
---
To find out more about booking a stay at the friendliest hotel in Dawlish, contact a member of the team or book online today for the best rates.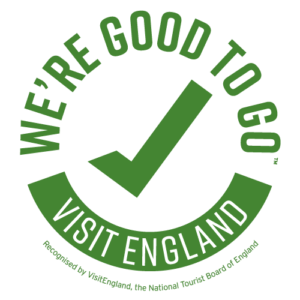 Update to our Parking
As of the 28th August 2020, in order to reserve our car park for our customers, our Car Park is being managed by Smart Parking.
All customers of the hotel, who book direct, (both resident and non-resident), are still able to park free of charge, but you are required to sign in at reception with your car registration on arrival.
Please ensure that all vehicles in your party are registered, to avoid penalties.
Please note that all penalties come directly from Smart Parking, not the hotel, and if you receive a fine and wish to contest it, you will need to contact Smart Parking.