Welcome to the Langstone Cliff Hotel
Holiday at our traditional Dawlish hotel…
You'll find our family-run hotel set within 19 acres of woodlands, right on the beautiful south coast of Devon. Thanks to our stunning location, the Langstone Cliff is the only choice when it comes to enjoying a beautiful South Devon hotel getaway.
Overlooking the Exe Estuary, we are the only Dawlish hotel that is surrounded by luscious lawns and gardens, not forgetting the magnificent sea views that lead down to the golden sandy beaches and the Warren. Our hotel's reputation is unrivalled and it is something the Owners (the Roger's family) are extremely proud of. With the beach just a short walk away via a public footpath and the internationally famous nature reserve at Dawlish Warren nearby, why would you want to stay anywhere else?
Boasting high-quality cabaret entertainment, we've been the number one choice when it comes to hotels in South Devon, as well as the whole of Devon, for as long as we can remember. From mid-week stays to specialist Dance Holidays, Easter Breaks, school holiday getaways to weekend breaks, we regularly host a Summer Jazz Weekend, Loyalty Weekends and Bowls Holidays.
Langstone Cliff Hotel, Mount Pleasant Road, Dawlish Warren, Dawlish, Devon EX7 0NA
---
To find out more about booking a stay at the friendliest hotel in Dawlish, contact a member of the team or book online today for the best rates.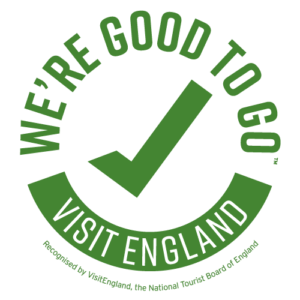 Update to our Parking
As of the 28th August 2020, in order to reserve our car park for our customers, our Car Park is being managed by Smart Parking.
All customers of the hotel, who book direct, (both resident and non-resident), are still able to park free of charge, but you are required to sign in at Reception with your car registration on arrival.
Please ensure that all vehicles in your party are registered, to avoid penalties.
Please note that all penalties come directly from Smart Parking, not the hotel, and if you receive a fine and wish to contest it, you will need to contact Smart Parking.