Popular religious buildings with Langstone Cliff Hotel guests
As one of the long-standing hotels in Dawlish, we know great days out like the back of our hand. Our guests love the history, culture and beautiful architecture of the many churches, abbeys and monasteries dotted around the South Devon coast. 
So we've pulled together a list of all the best religious buildings to visit as exciting things to do in South Devon. Below, our guests can see how far they are from the hotel and how long it takes by car as a helpful guide.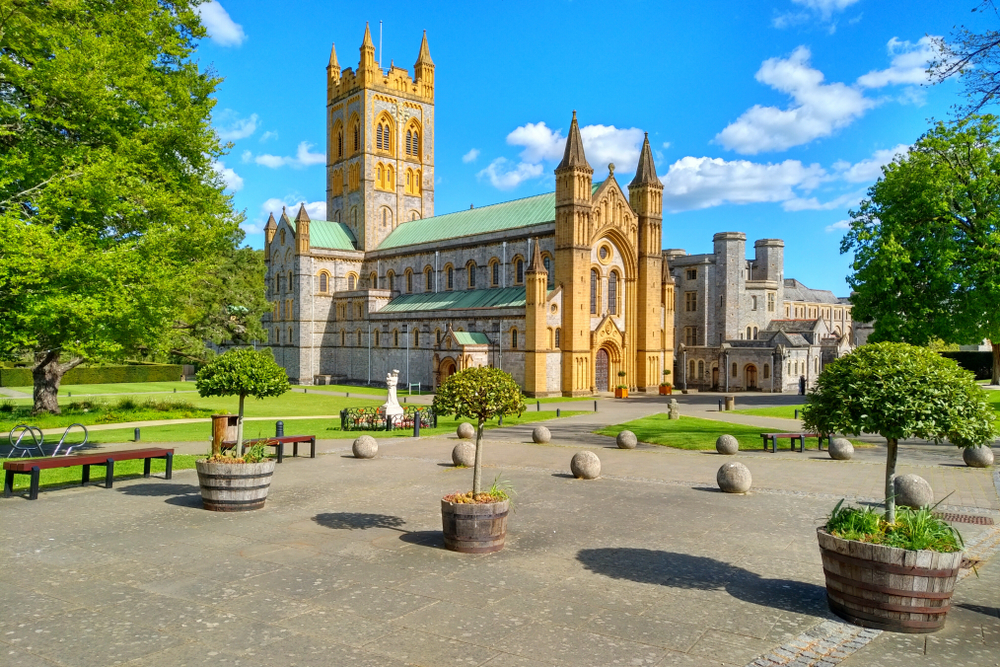 Buckfast Abbey
25 miles (approximately 35 minutes by car) from Langstone Cliff Hotel
Buckfast Abbey is an impressive sight to lay your eyes on. With its towering features and beautiful brickwork set against a backdrop of beautiful South Devon countryside right on the edge of Dartmoor National Park, there's surprisingly much more to this day out than meets the eye.
The original Abbey was founded in 1018 by King Cnut and has seen many significant changes since then. The original building was demolished in the 16th Century with only some outlying buildings kept as farm buildings. The abbey we see today was consecrated in 1932 and completed in 1937. Today, the site is home to Roman Catholic Benedictine Monks and their community has thrived, welcoming hundreds of thousands of visitors each year.
The Buckfast Abbey includes beautiful, spacious gardens, a restaurant, multiple shops, and a conference centre.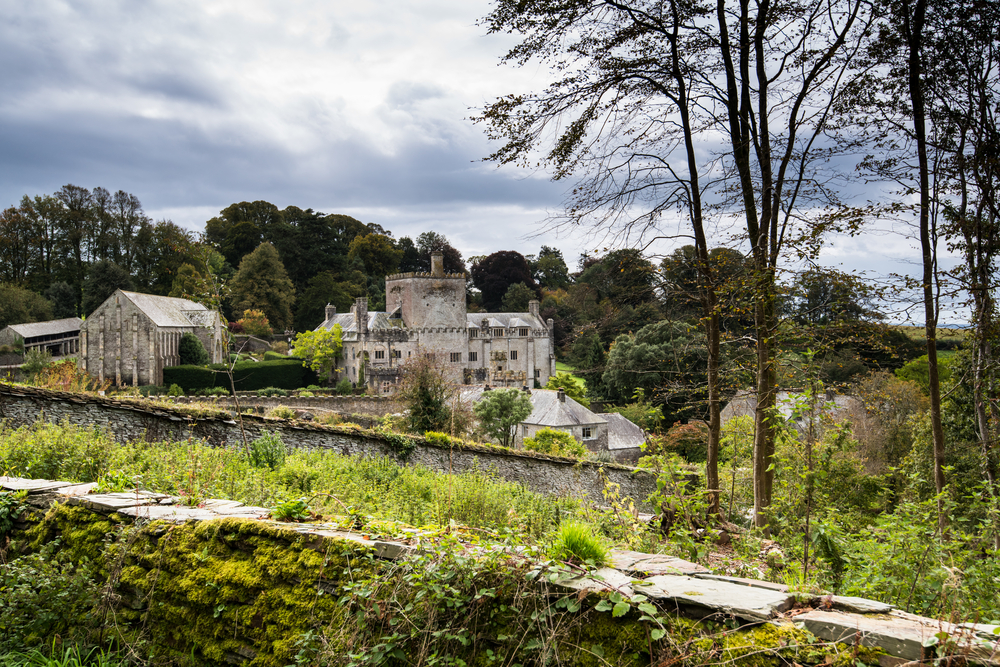 Buckland Abbey
45 miles (approximately 1 hour and 15 minutes by car) from Langstone Cliff Hotel
Following the Dissolution of the Monasteries, the Abbey was slowly converted into a home by Sir Richard Grenville the Elder and his son. Their home was completed in 1576 and was handed down through various generations and different owners. The property was eventually gifted to the National Trust in 1947 by then-owner Captain Arthur Rodd.
An ideal spot for walkers, kids' days out or just taking in the amazing South Devon countryside, Buckland Abbey is a great place to explore. There are plenty of beautiful walks, historical re-enactments, a cafe and even some competitive skittles in the Great Barn.
The Abbey boasts over 800 years of interesting history, revealed through the art on its walls and the amazing Tudor interior – particularly the impressive Tudor Great Hall and Kitchen. 

Hartland Abbey
70 miles (approximately 2 hours by car) from Langstone Cliff Hotel.
Another magnificent monastic piece of England that suffered at the hands of Henry VIII's Dissolution of the Monasteries, Hartland Abbey is currently the home of Sir Hugh George Copplestone Bampfylde Stucley, 6th Baronet.
Nestled within the picturesque Abbey River Valley, the Hartland Abbey estate truly feels like a living piece of history. Containing plenty of pictures, decorations, furniture and porcelain collected over the generations, the Abbey and its grounds have important local historical significance. 
The grounds are ripe for exploring. Kids will have fun running about, and playing amongst the woodland and various paths that wind around the grounds. They will also love the donkeys – Becky and Snowdrop – as well as the peacocks, guinea fowl, Black Welsh Mountain sheep and other wildlife, such as Roe deer.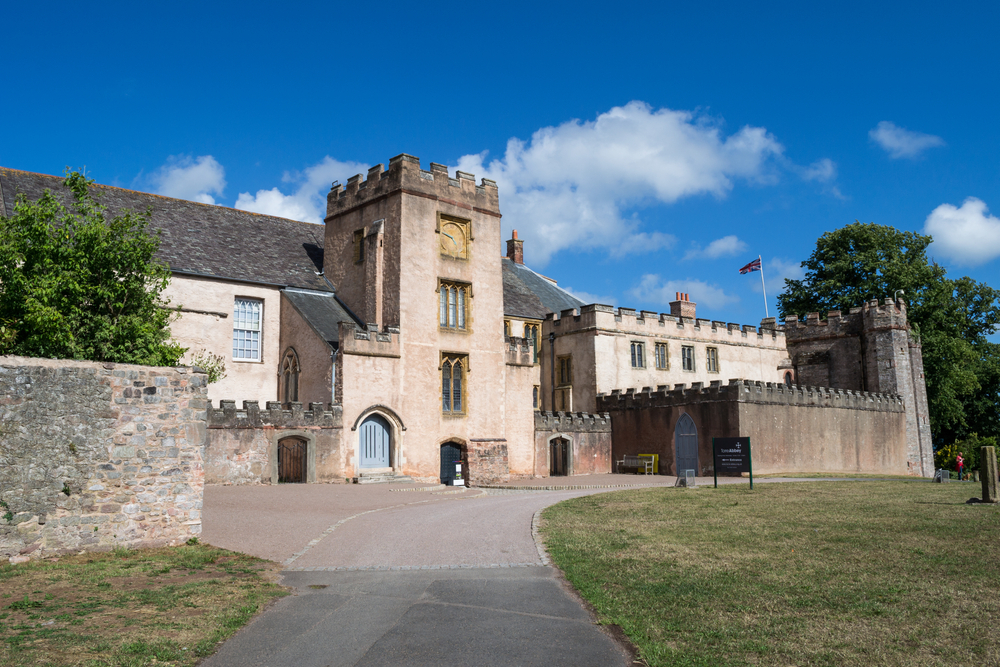 Torre Abbey
15 miles (approximately 35 minutes by car) from Langstone Cliff Hotel.
Arguably one of the UK's best-preserved medieval abbeys, Torre Abbey is located in the beautiful Torbay area and has 18 acres of land and gardens to explore. The abbey also houses an impressive art collection of over 600 paintings and antiques dating from the 18th Century.
Originally founded in 1196, Torre Abbey welcomes thousands of visitors each year. It also plays host to local art and cultural interests. Their interactive art gallery, dressing-up areas and exciting treasure hunts will surely keep the kids entertained.
Outdoors and Torre Abbey is truly the pride of Torbay, with their gardens and heated greenhouses containing a wealth of rare and exotic plants. For those of you who aren't horticulturalists, the gardens are a tranquil place to relax, take a walk, or enjoy a delicious picnic.
Opening times
Tuesday to Sunday from 10 am till 5 pm (last entry 4 pm)
Open on bank holiday Mondays-Except Christmas Holidays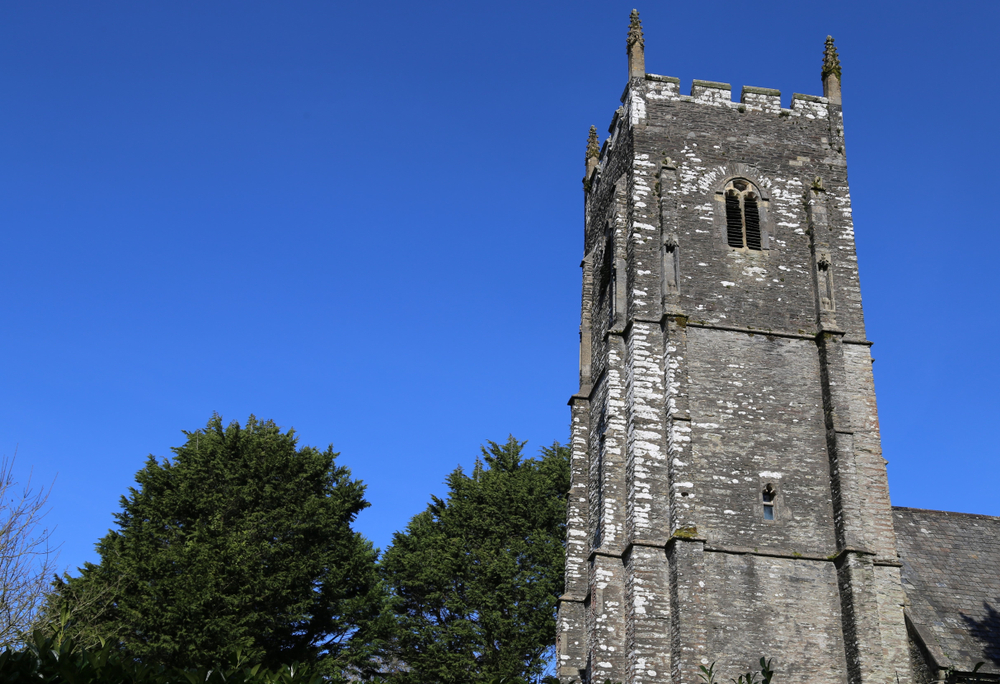 St James Church, Arlington
65 miles (Approximately 1hr 45mins by car) from Langstone Cliff Hotel
St. James Church sits on a slight rise of ground close to the famous Arlington Court, the home of the Chichester family since the 14th Century. Despite its proximity to such a popular National Trust attraction, St. James Church often gets overlooked by visitors.
The original church was entirely rebuilt in the 19th century, with only the medieval tower remaining. The interior is also a Victorian restoration, but visitors can see plenty of interesting memorials and stunning stained-glass windows while admiring the beautiful South Devon surroundings. 
St Mary's Church, Atherington
55 miles (Approximately 1hr 20mins by car) from Langstone Cliff Hotel
St Mary's Church sits in the small, tranquil village of Atherington. Visitors here will find a truly unique and unusual church. Dating back to the 11th century, St Mary's has seen its fair share of additions, renovations and restorations over the years. 
The church is also home to the only surviving medieval roof loft. Elizabeth I ordered all roof lofts to be destroyed in 1561, but somehow, St Mary's survived. Today, visitors can marvel at the impressive craftsmanship of this unique piece of history. With its small winding stairs and beautifully painted panels, the roof loft is undoubtedly worth a look. 
Like most churches, you may find it locked and only open for special occasions or worship. However, if you go to the village shop across the street, you will be able to gain access and enjoy your own private time exploring this magnificent church.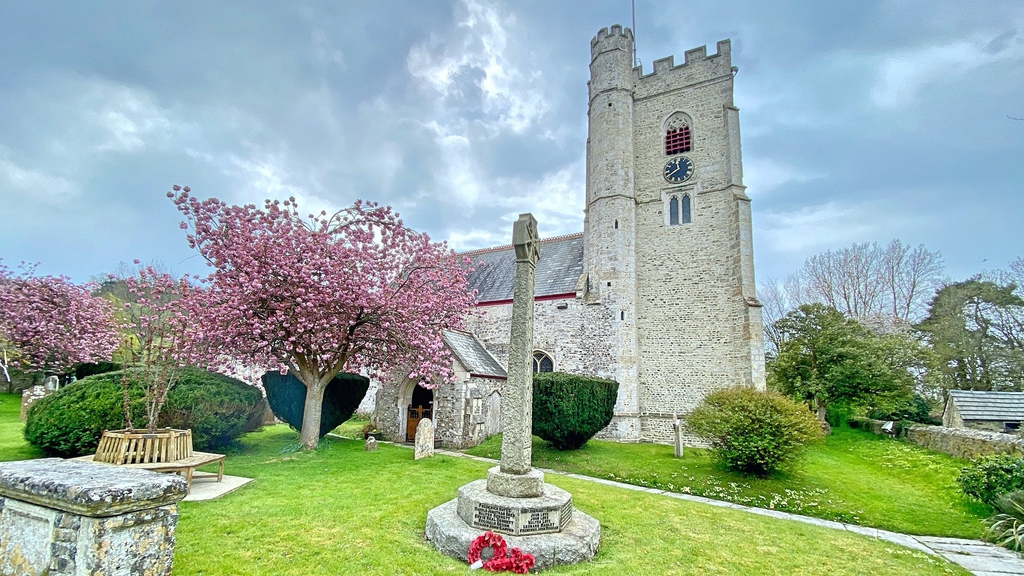 St Michael's Church, Axmouth
40 miles (Approximately 1hr by car) from Langstone Cliff Hotel
Axmouth sits near the mouth of the River Axe, with the church nestled amongst thatched cottages and sitting beneath the Iron Age hillfort of Hawksdown. There has been a place of worship in Axmouth well before St Michael's was built. The church we see standing today was originally built in 1140. 
As with many of these historic buildings, St Michael's has its own unique and interesting features. The most interesting of these are two medieval wall paintings on two of the south nave pillars. These were hidden for many years, only being uncovered under a layer of whitewash in 1889. Despite efforts by experts, no one is entirely sure when these were created. 
One painting depicts Christ of Pity, or Christ after the Resurrection, displaying his wounds. The other painting shows St Peter (or possibly St Michael) and the Madonna. The style bears heavy Italian influence, which is rare for an English country church. 
St. Michael's is often open during daylight hours even when there are no events or occasions taking place.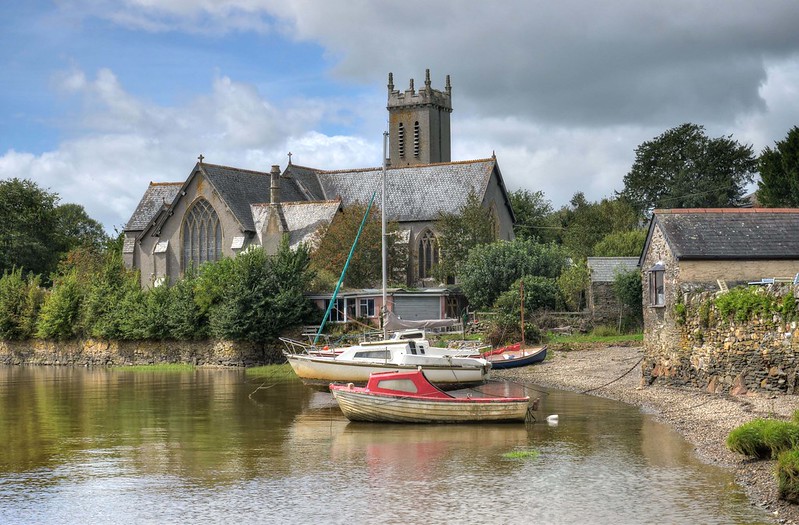 St Andrew's Church, Bere Ferrers
55 miles (Approximately 1hr 30mins by car) from Langstone Cliff Hotel
With wonderful views across the estuaries of the Tavy and Tamar rivers, St Andrew's church is well worth a visit. This beautiful, and surprisingly large parish church, is packed full of interesting murals, paintings, tombs and other pieces of beautiful craftsmanship. 
St Andrew's church is home to the oldest stained-glass window in Devon (only slightly newer than the glass found at Exeter cathedral) and a large 12th-century font (made out of stone from Tavistock) with beautifully detailed carvings etched on its side.
There is a small brass plaque dedicated to artist Charles Stothard, who had a tragic accident while making sketches of the stained-glass window in 1821. He suffered a fatal head injury and died soon after. The plaque is located where he fell, while Stothard himself is buried in the churchyard. As a tragic side note, Stothard was found to be carrying a note from his wife with the words: "'Take care not to fall from high places".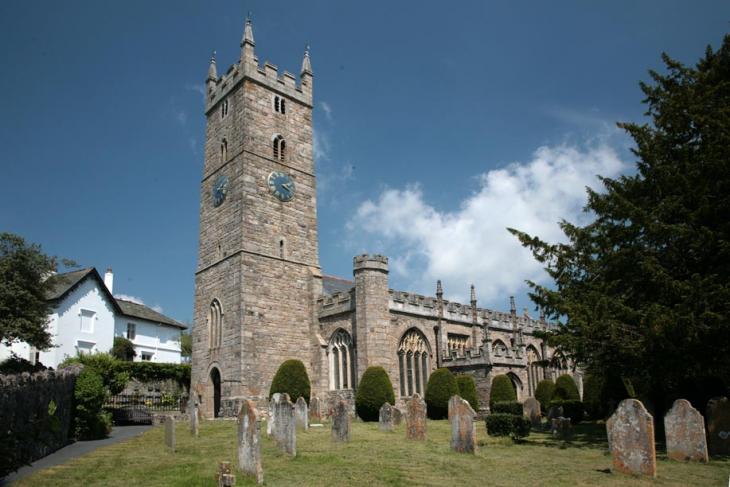 Bovey Tracey Church, Bovey Tracey
15 miles (Approximately 30mins by car) from Langstone Cliff Hotel
Bovey Tracey Chuch is the culmination of several local church parishes. With congregation numbers in decline, Bovey Tracey, Moretonhampstead and Lustleigh Baptist congregations decided to form one church, with the mission to work together for mutual support and encouragement.
The church sits on the highest point of Bovey Tracey. Many different religious buildings have sat at this sacred site since the 10th Century. The current building was built in the 18th Century after the previous building fell into decay. Only the 13th Century tower of this original building survives.
Inside, the church is packed full of history. The pulpit is exquisitely painted and gilded, and there is a beautifully carved screen and pulpit which extend the entire width of the church. 
The church has an unusual brass Eagle Lectern. You can insert a penny into the eagle's mouth and it will fall out of the bird's tail. Visitors can still try this today! Bovey Tracey church is also open during daylight hours and is a highly recommended visit.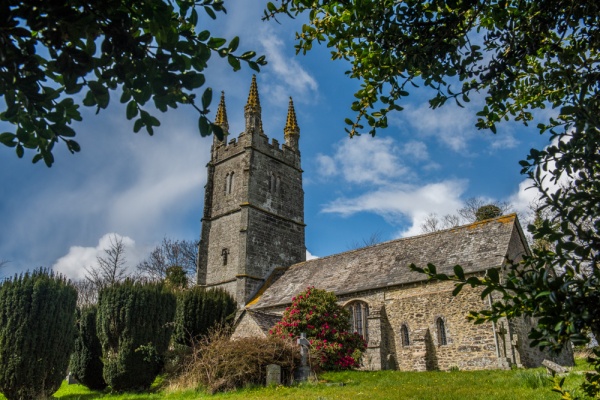 St Nonna's Church, Bradstone
55 miles (Approximately 1hr 30mins by car) from Langstone Cliff Hotel
Somewhat secluded from the rest of the world, St Nonna's church sits next to a stunning Tudor gatehouse and manor hall. The church itself is no less impressive, with stunning masonry and a simple, yet elegant interior. The combination of manor hall, gatehouse and St. Nonna's gives a wonderful sense of timeless heritage. 
Outside is a dedicated stone plaque to John Coumbe, said to have lived from 1484 to 1604 – outliving the entire Tudor dynasty and making him 120 years old when he died!
Despite being a redundant church, St Nonnas is often open during daylight hours.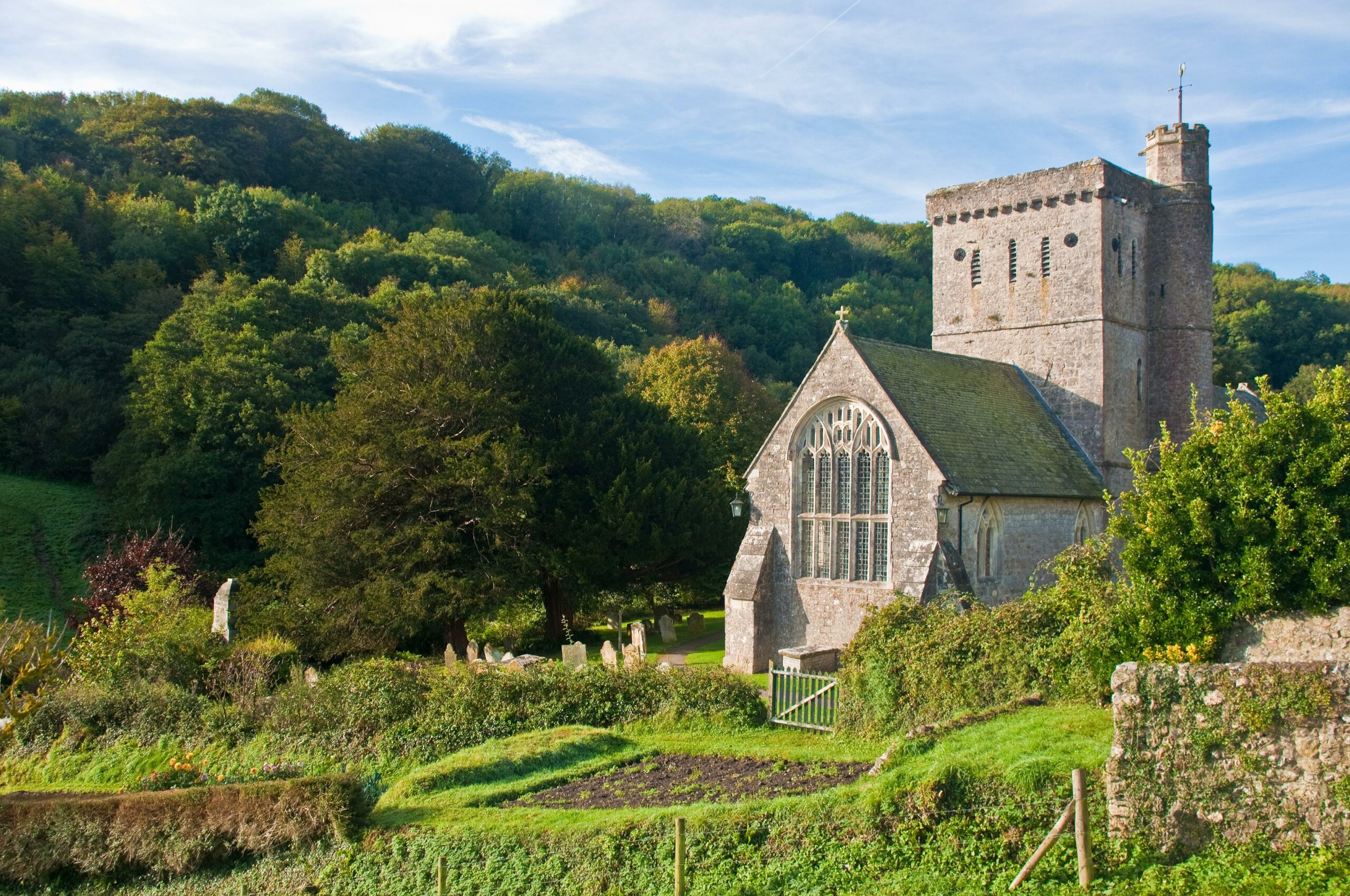 St Winifred's Church, Branscombe
35 miles (Approximately 1hr by car) from Langstone Cliff Hotel
St. Winifreds Church in Branscombe is one of the oldest and best-preserved churches in Devon. There is much to unravel at this particular church. The location of the building is highly unusual. Traditional churches are set atop a rise or hill so they can be seen far and wide. St Winifreds is set on a terrace much further downhill, possibly to hide it from marauding Vikings as they sailed along the coast.
St. Winifred's is incredibly well preserved for such an old building. This is probably because the church was owned by the monks of Exeter Cathedral and several bishops may have taken a personal interest in its upkeep. 
A unique feature of this particular church is also something of a rarity in Devon and indeed the country: the three-decker pulpit. The lowest level was used for reading the lessons, the middle level for prayers, and the upper level for the sermon. Plus, there are plenty of interesting wall paintings, tombs and dedications to explore here.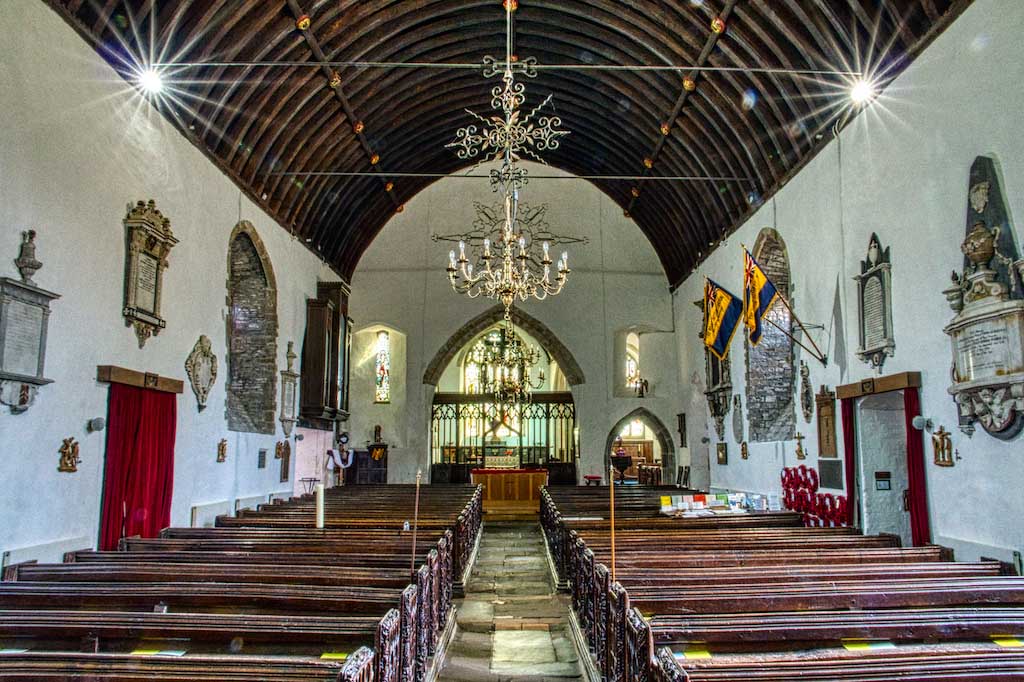 St Brannock's Church, Braunton
65 miles (Approximately 1hr 45mins by car) from Langstone Cliff Hotel
With its impressive spire rising into the sky, St Brannock's church lies on the outskirts of the tranquil village of Braunton. It is one of the few churches of the county to be mentioned in the Doomsday book, suggesting the church was of some importance. This is probably due to a monastery springing up around the site.
Inside, visitors will be in awe of the painted and gilded roof. One image depicts a sow and piglets, referencing that the legend St. Brannock was struggling to find a location to build his church. In a dream, an angel came to him and instructed him to build the church where he found a sow and her brood. Visitors should also look out for the beautiful Elizabethan oak pews with impressive handcrafted bench ends.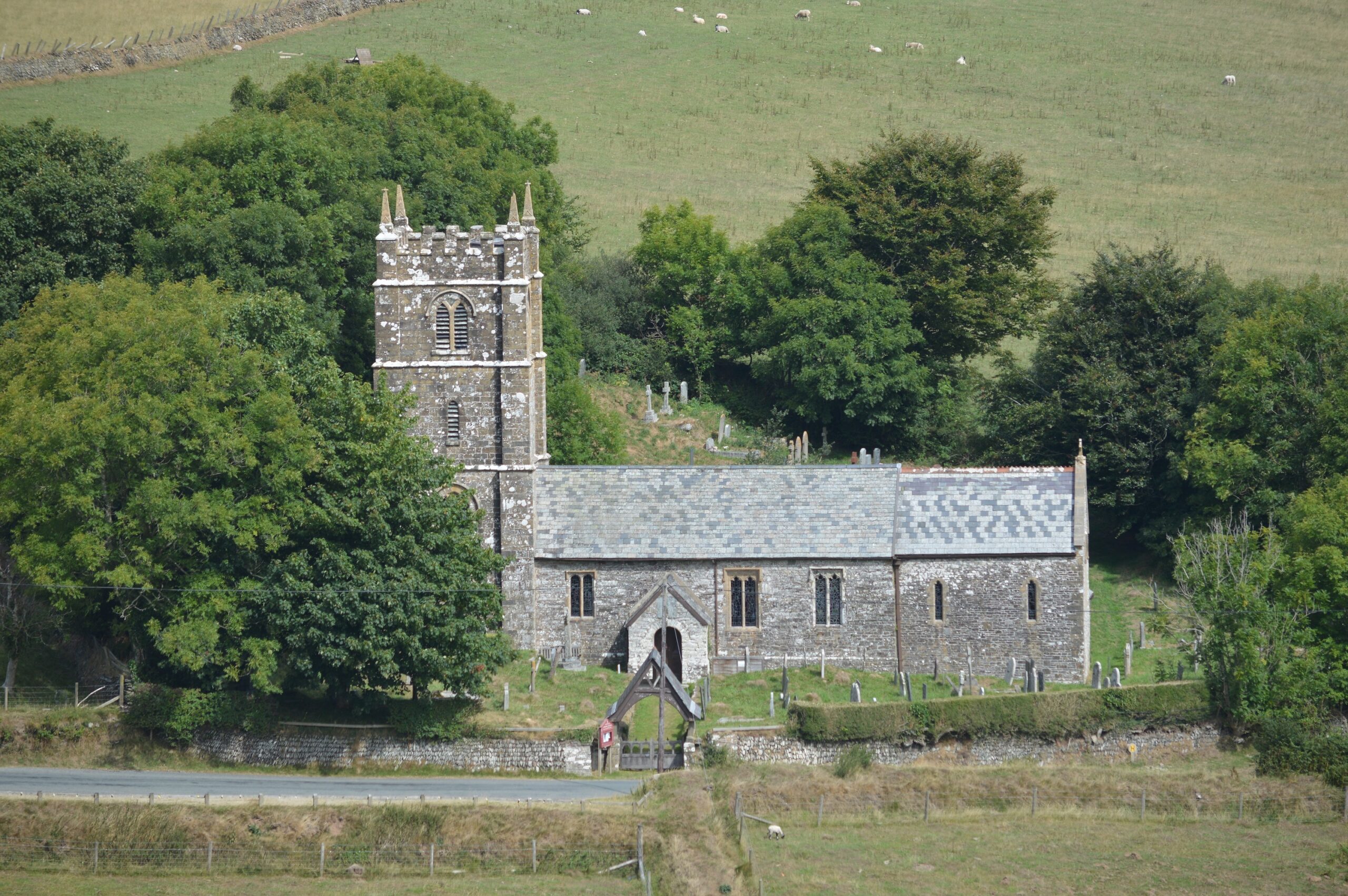 St Brendan's Church, Brendon
65 miles (Approximately 1hr 45mins by car) from Langstone Cliff Hotel
St Brendan's church is relatively new compared to the other churches we've covered here. This building was completed in 1738 after the old medieval church in Cheriton was torn down and the materials used to build this one we see today.
Nestled on the hillside outside the village, St Brendan's is named after the patron saint of Navigators. Some uncertainty remains as to why the spelling of the church and the village is different. However, the church is worth a look as there are plenty of interesting relics and historical objects to see inside this quaint village church.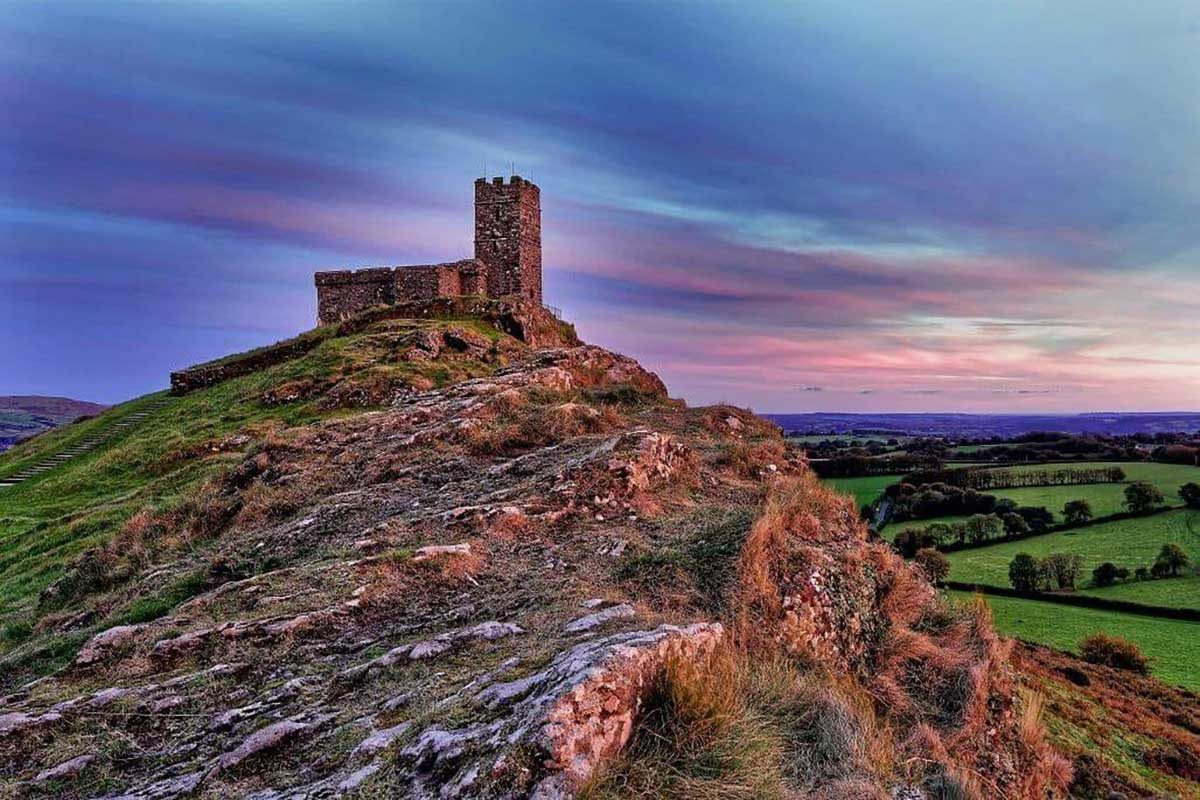 Brentor Church, Dartmoor 
 45 miles (Approximately 1hr 15mins by car) from Langstone Cliff Hotel
There are two churches in the village parish of Brentor but it is the 12th Century church of St Michael sitting atop a rocky tor that attracts the most visitors. Why was a church built in such a remote location? Legend suggests that a merchant from the wealthy Giffard family was caught in a violent storm. Fearing for his life, he prayed to St Michael for deliverance. If he was spared, he vowed to build a church in St Michael's name upon the first land he saw.
The church has a relatively modest interior, but visitors flock to Brentor church for the stunning views – probably one of the most picturesque locations in Devon. With views across Dartmoor to the east, fields to the west and the heights of Bodmin Moor in the distance, this church is a must-visit.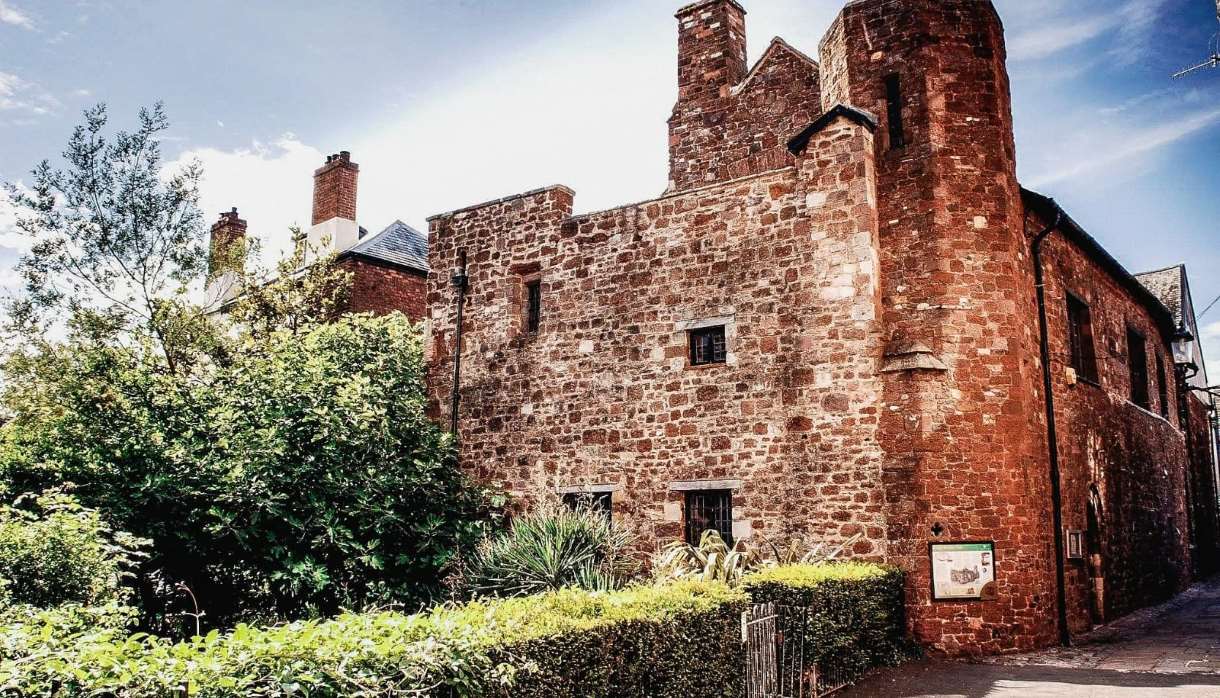 St Nicholas Priory, Exeter
15 miles (Approximately 30mins by car) from Langstone Cliff Hotel
As one of Exeter's oldest buildings and once home to Benedictine monks, St Nicholas Priory has survived the trials of history. From the famous Dissolution of the Monasteries in 1536, nearly being destroyed in World War Two, to near structural ruin and neglect towards the end of its monastic life in the 1950s. 
During the Dissolution, the church and chapter house range was torn down. Today, only the domestic living quarters survive and are designated Grade-I listed buildings. There's still plenty to see and do at the Priory. The interior is furnished how it would've been nearly 500 years ago during the reign of the Tudors. As a living museum, visitors can see how people lived, worked and socialised at the Priory. There are often art and music exhibitions, and talks on life at the monastery – what did monks eat? You'll find lots of information on that too!
The Priory is open to the public on Sunday from 1pm to 4 pm for free, so it's best to plan your trip accordingly.
---
With most of South Devon's ancient buildings only a short car journey away, we like to think our home-from-home hotel makes a great place to rest up either side of your explorations. Book a room here or give us a call on 1626 868000.