Enjoy the family-fun of spooky goings-on in Devon this half term!
There are a fang-tastic number of monstrous activities, events, parties and spooky surprises for families to enjoy over the half term break. Take a look at our attractions across the county, grab your pumpkin or your broomstick and join in the frightful fun…..
What's on at Langstone Cliff Hotel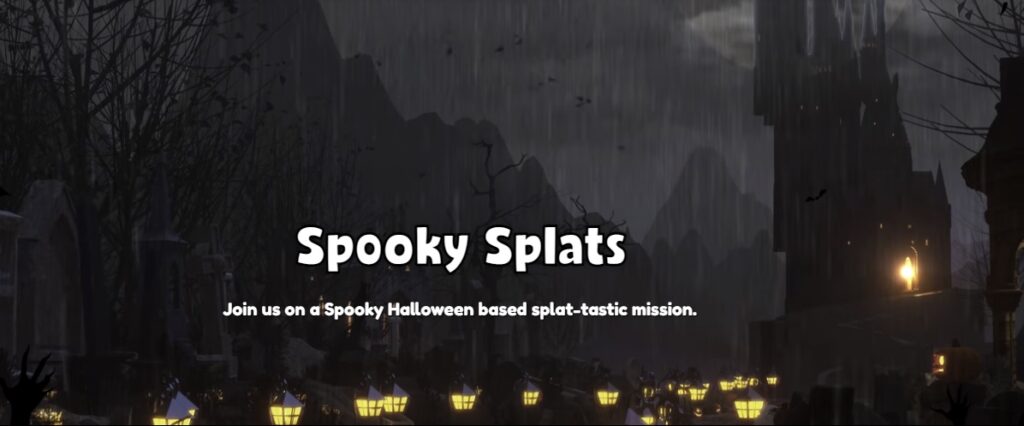 For one day only! On the 29th October, Spooky Splats – Splat Attack will be hosted in our field. Like a softer version of paintball this is an ideal way to spend Halloween with the family. Take part in several fun, frantic and splat-tastic game modes and see who comes out on top. It's even suitable for kids as young as 8+ so make sure to get involved during the October Half Term! Here are the three game modes you and the family get to enjoy:

What's on in Exeter & East Devon
Anne Blackham, Marketing Manager at Devon Association of Tourist Attractions said, "Yet again Devon's Top Attractions have come up with some of the best seasonal themed ideas and events providing visitors with top-class family fun and experiences carried out to high quality standards. Our attractions look forward to welcoming everyone and ensuring they have a great time this half term."
If you're in Exeter a visit to RAMM is a must as they have got some brilliantly unique half term events starting with Under the Microscope on 25th October inspired by their exhibition A Picture of Health, use their digital microscopes to magnify the wonders of the living world including human tissues. On the 27th October there's another fascinating event 'Disgusting digestion from top to bottom!' where you can step inside the fabulous Explorer Dome and embark on a ikcy, yucky and totally gross journey inside the human body! On the 28th October join their skeleton crew and explore the museum after hours, with the lights turned down low. Use your 'skulls' and take part in our spookily fun activities. Wear dark clothing on the night and they'll help turn you into a glow in the dark skeleton. Have your face painted to complete your look and then wander the galleries!
Half Term wouldn't be complete without a trip to see Spook-tacular attractions, live shows and entertainment for the whole family at the Crealy Spook-Fest. It's back with brand NEW attractions for 2022 and the return of your favourites – reimagined and spookier than ever before. Trick or treat yourself to a spectacular family day out this October Half Term and discover the most rides in Devon plus frightful Halloween attractions which this year include: Escape The Creaky Hotel – an escape room style attraction, Scarecrow Scare Maze – a live scare maze, NEW: The Sounds Of The Wilderness: A Witch's Immersive Tale – a new adventure through the Wilderness, NEW: The Spooky Street Circus – frightful pop up entertainment and Buddy & Blossoms Halloween Bash – live show on the Piazza Stage.
If you want some fresh air and exercise for your half term fun head over to The Donkey Sanctuary in Sidmouth any date up to 31st October where, if you're brave enough, you can join the Halloween Hunt and seek out their fang-tastic friends for a spookilious treat. They've hidden some specially made Halloween Neddies around the sanctuary, but which of these fang-tastic friends is hidden where? Follow the Halloween Hunt to find the secret hiding spots of the  Neddies and see if you can match which Neddie is hiding in which Halloween hideout. This spooktacular activity combines family fun, exercise and brainpower and of course there are all the adorable donkeys to meet, there's so much to explore with your own herd, whatever the weather. Friendly dogs on leads are welcome too!
Not too far away you'll discover D'Minion's Madness at World of Country Life in Exmouth.  Something magical happens on the park during October Half Term even the staff turn into friendly witches and cast a spell of fun and laughter. There will be spooky Halloween activities including pumpkin carving, a 'fangtastic' Halloween Trail AND The D'Minions Show is hilarious family fun not to be missed! Go along and enjoy all the usual daily activities – walk a goat, ride the deer train safari and hand feed the red deer and llama, bottle feed calves, small animal handling and the awesome Hawkridge birds of prey flying display.
There's Steam & Scream on Sunday 30th October at Coldharbour Mill! Join them for a day of steam, spooks and scares… if you dare, take on the Ghost trail of Coldharbour Mill – you will meet some ghosts and hear their spooky stories first-hand. If ghosts aren't for you, then maybe you will be able to help find all the pumpkins that seem to have been misplaced at the Mill. If you find them all, there might just be a treat (or trick) at the end. In the Fox Gallery join the resident ghouls as they help you design some pretty crazy monsters!
Devon Railway Centre have their Halloween Special on from 22nd to 30th (except 24th October). Explore the pumpkin trail and discover the Halloween treasure!  There's a free Halloween gift for all children aged 3 and over.
The popular Andeer Line is back at Pecorama on 29th October. Based on the Bernina Line in Switzerland, the Andeer Line gives visitors the opportunity to see and operate a Hom scale model railway as if they were drivers on the real thing. Using smart phones and tablets you can take a train from St Moritz to Tirano, stopping at a number of stations on the way. Watch out for the signals though! Operators will be on hand to answer any questions concerning the great hobby of model railways!
From 25th to 30th October you can join the Halloween Trail and hunt for pumpkins around the Park at Bicton Park Botanical Gardens. Plus, enjoy a whole day of family fun exploring the 64 acres, ride on the Bicton Woodland Railway, check out the Kew Gardens Palm House and take a pit stop in the Temple Orangery restaurant.
Head to Seaton Tramway this half term and take part in the Halloween Hunt. Track down the escaped ghouls which are on the loose around the stations and trams. Collect a free activity sheet at Seaton or Colyton Station and if you complete it, you get a sweet treat!
What's on in South Devon?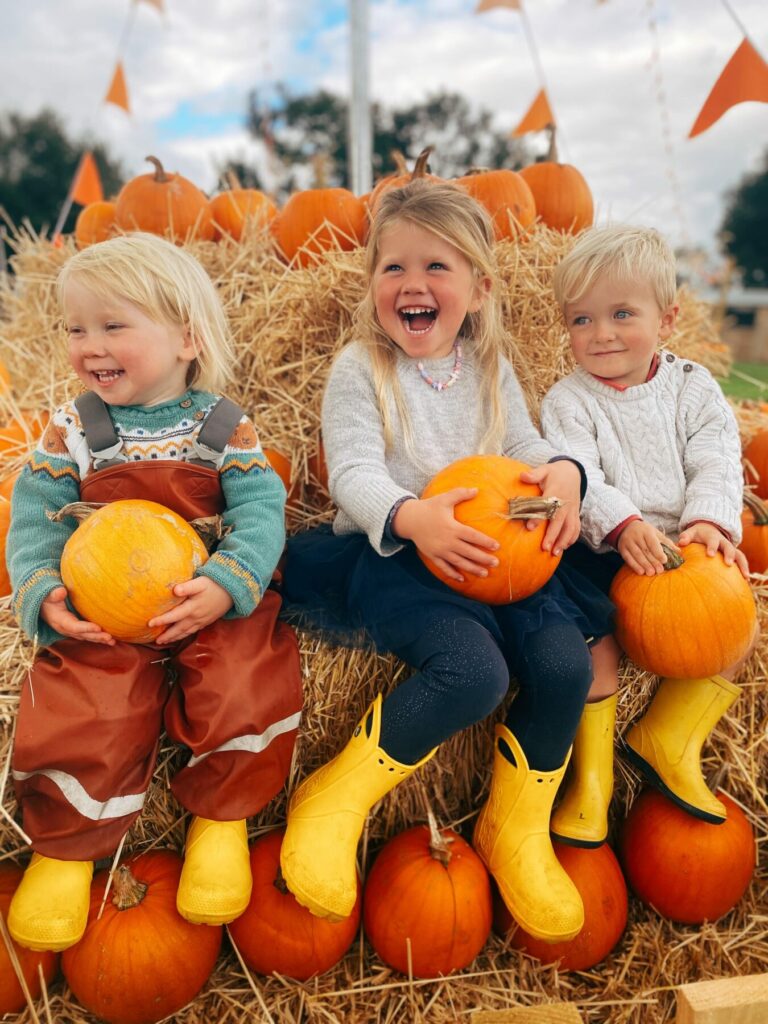 The Pennywell Pumpkin Patch is open every day in October for you to pick up your own pumpkin. Explore and take part in the fabulously fun Pumpkin trail and take photos in Pumpkin Photobooth, entry to the pumpkin patch is included in your ticket price!!  Plus, there's loads of further fun on the farm with Pennywell's usual full day of farm rides, shows, displays and masses of hands-on animal activities. Begin your day with some piggy cuddles, milk a goat, feed the lambs, pamper a pony and cheer on your favourite racing pig, and that's all before midday!
This Halloween half-term there's more fun to be had at Becky Falls. Help their Pixie, Oakley, with the Halloween-themed Challenge to earn your pumpkin to take home and carve! Not forgetting all their usual activities, including a choice of three circular walking trails. You can take your time to explore over 50 acres of woodland rich in wildlife. See all the animals there too, along with a petting area and an Animal Discovery Zone, where their more exotic animals live. Don't miss the 'Meet the Keeper Sessions' throughout the day where you can learn more about the animals from the people who care for them. After all of this, relax and treat yourself in the woodland café and gift shop. There really is something for all ages, including your dog (who can come too!) Have a spooktacular time!
At River Dart Country Park you can take advantage of reduced Entry Fees this October Half Term! Autumn has arrived and they're all set for an October half term of outdoor adventure! Enjoy reduced day admission with 50% off rates from 22nd – 30th Oct. Open from 10am to Dusk (last entry 3pm). Reduced day admission rates (MUST be pre-booked at www.riverdart.co.uk prior to arrival).
There's more Spookacular Half Term Fun at Canonteign Falls. There's a fantastic pumpkin hunt and pumpkin colouring competition, where kids get a chance to win a fun prize. Belle the Shetland pony in fancy dress will be there as well as the usual fun and discovery on offer. Join the staff in dressing up for the closing weekend 29th & 30th October! So, visit them for peaceful walks among the waterfalls, lakes and family fun in the gardens, Labyrinth and adventure playgrounds plus lots more to keep the whole family and the dog entertained all day!  Canonteign Kitchen will be serving an autumnal lunch menu, Halloween hot chocolate, pumpkin spice latte and spooky cakes all week.
At Woodlands Family Theme Park get ready for Hallooscream coming this October! Lurking beyond the Woodlands gates is a Halloween Scream Park waiting to be explored. Meet mischievous monsters and enjoy spooky adventures. With dazzling decorations to eerie sights and sounds, it will be fun for all ages! Get lost in the fang-tastic mirror maze… or explore the ghostly graveyard! Feeling brave? Take the Ghost Farmyard Ride and then navigate the Terrifying Trail with spooks around every turn! Want more screams? Enjoy all the great rides and attractions, open throughout the October half term.
If you're feeling fit why not join Superworm and friends on their brand-new adventure at Haldon Forest Park? Discover the small but mighty creatures in the much-loved story and learn about the everyday heroic feats of minibeasts in the forest. The new self-led trail features brightly illustrated panels and a trail pack full of fun activities, including your very own mask. Set off with Superworm and become a forest superhero! Superworm also has a trail activity pack!  Appearing in Devon for the first time in 2022, Earth Photo is a collection of stunning and poignant photography exhibited among the towering trees of Haldon Forest Park. Earth Photo is an annual international photography project developed jointly by Forestry England and the Royal Geographical Society (with IBG).
A drive to Torbay wouldn't be complete without stopping at Babbacombe Model Village where you can enjoy some spooky miniature scenes and evening illuminations! From 24th to 30th October (open 10am – 3.30pm) you will see some miniature Halloween themed characters and scenes spooking the miniature residents during the day. Evening Illuminations: Oct 25th, 26th & 27th – from 6.00pm to 7.30pm (Park open all day from 10.00am).  It is recommended to see the gardens in daylight too, plus CRAZY GOLF is only open in daylight.  To enjoy crazy golf and experience day and night it's suggested you arrive around 4.45-5.15pm, allow 2 to 2.5 hours for your visit.
At Kent's Cavern there's a Cave Cinema Halloween Special. Family favourites and horror movies in the South West's only pop-up underground cinema offering a unique experience like no other! Sit back, relax, and watch a movie in a deckchair in Britain's Oldest Home! You'll be immersed in this incredible environment as you're entertained…not forgetting they have a Cave Bar!!! Plus, from 22nd to 30th October Kent's Cavern have gone batty this Halloween: take part in some bat-astic activities over half term week! Take part in the Bat Challenge – Find the words missing from your bat fact sheet in the woodland trail whilst discovering the 17 different species of bat native to the UK. There's a Pumpkin Hunt – Can you find all the pumpkins hidden in the cave? Halloween costumes and fancy dress is fully encouraged for any children visiting the site.
Why not join Bygones in Torbay for some Victorian spooky fun? There's a children's Halloween hunt included in the entry. Pumpkins, skeletons and the butler return!
What's on in North Devon?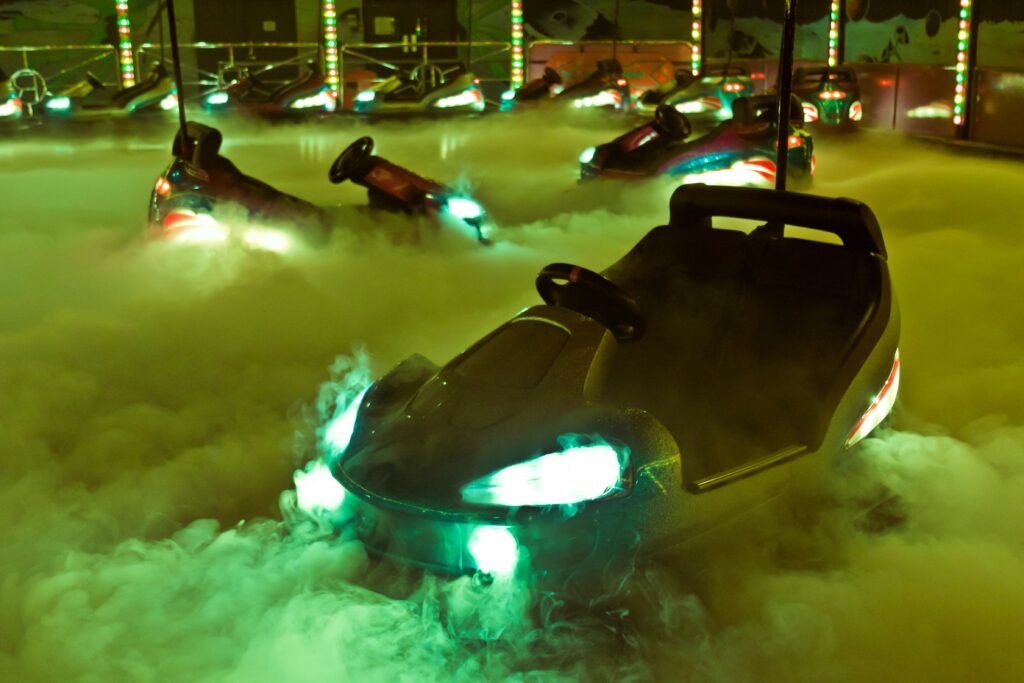 In North Devon there's more Spooky fun at Dartington Crystal. Get excited for October half term with plenty of fun activities for the whole family to enjoy. In the Pavilion Café, you can enjoy Pumpkin Spiced Latte and Spooky treats. They even have spooky colouring packs to keep the little ones entertained. You could also win a hand engraved bowl worth £100 by entering their competition. In the Visitor Centre, you can create your own themed lantern and suncatcher. Plus, HAND CASTING IS BACK so be sure to book your space. You can also watch master craftsmen create beautiful pieces of art and learn about Dartington Crystal's rich history dating back to 1967.
A t Watermouth Castle their annual Halloween half term celebrations are a highlight for many. If you haven't visited during Halloween week before then they're well worth a visit. The Castle and park is all dressed up in their own unique way.   Watch out for witches, cauldron's, skeletons, a huge witches broomstick and pumpkins galore. The giant Cauldron will be back, and the giant Witch's Broomstick provides a unique photo opportunity! So, dig out your spooky outfits and jump on a broomstick over to Watermouth Castle for Halloween hi-jinks.
Enjoy some Hocus Pocus Halloween fun at the Milky Way Adenture Park where families can enjoy a fabulous full day out, whatever the weather, with a little extra Halloween-themed fun thrown in! All designed to be fun rather than scary. Enrol your little horrors at the special School for Witches and Wizards and have a try at spell writing and casting and potion making. Ride on the Spooky Swamp Dodgems, catch Merlin's themed show of spooktacular fun and soak up the Halloween spooky atmosphere with the Milky Way all spookily decorated for the season!
At The Big Sheep there's a Halloween Toddler Takeover. Creepin' It Real.. Ewe'll have a hoot this Halloween! There will be a Halloween Monsters Ball on Sat 15th, Mon 17th to Fri 21st October so dig out your best Halloween costumes and bring your little monsters along to the Monsters Ball with Jiggy Wrigglers! Perfect for pre-schoolers and babies. Come in your best Halloween fancy dress as there are daily prizes for the best dressed. Try pumpkin carving and create a masterpiece to be proud of to take home with you. Plus all the usual world famous Big Sheep Fun!
Head for Quince Honey Farm and get creative this half term at a Scarecrow Making Workshop on 24th October. Build your own scarecrow for displaying at Quince. Will you create a friendly scarecrow or something more spookier? Let the kid's creativity run wild! There is a prize for the best scarecrow, and everyone gets a delicious Halloween hot chocolate. While there, use your 'stay and play' half price voucher and let the kids let off steam and buzz around the Play Hive, indoor and outdoor play. The Play Hive is also open daily over half term.
It's a different type of creepy experience at RHS Garden Rosemoor. Discover how clever creepy-crawlies and super-smart plants fight back with a week of fun family activities. This autumn half term at RHS Garden Rosemoor you can learn how plants and insects use fangs, stings, spines and slime to defend themselves and their habitats. It's Halloween party time at Rosemoor on 29th October. Join Witch Hazel and her fiendish friends for a fun-packed interactive Halloween party with dancing, singing, party game, face painting, scary costumes and Halloween treats.
And if that isn't enough fun already don't forget about Bonfire Night on Saturday 5th November:
There's a Fireworks & Bonfire Fiesta taking place at The Big Sheep. Remember, remember the 5th of November – Bonfire and Burgers – Fireworks and Fun; It will be a great place to celebrate this year's Guy Fawke's night. Dig out your woolly hats, scarves and gloves, wrap up warm and enjoy the heat from the BIG Bonfire! Toast your marshmallows, spin your sparklers and tilt your head up high to see the BIGGEST and BRIGHTEST fireworks around!
Enjoy the Bonfire Night celebrations from a different perspective with Stuart Line Cruises! Sailing the calm waters of the River Exe with an uninterrupted view of the shoreline, marvel at the colours of all the displays that take place, from within the heated lower deck or wrapped up warm with a blanket on the upper deck. Stay toasty with warm Chunk of Devon pasties (available by pre-order only), organic soup and hot drinks onboard with access to toilets and a bar. Ideal for family groups, enjoy a friendly, fun and bubbly atmosphere whilst sailing along the River Exe. A must-see experience that only happens once a year!
To find more information and ideas for a day out check out the Devon's Top Attractions website www.devonstopattractions.co.uk  and their What's on pages here www.devonstopattractions.co.uk/events/october-half-term/.
To find attractions and book tickets see www.devonstopattractions.co.uk/tickets