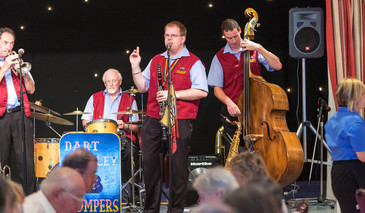 Join us for our extremely popular Jazz Weekend as it returns for its 20th year!
Entertainment
02 Jul - 04 Jul
Things to do in Devon
There's always an event in South Devon to come along to at the Langstone Cliff Hotel…
One of the main things which makes our hotel so special is our commitment to ensuring we always have something going on for residents and non-residents throughout the year. Some of our events in South Devon range from dance and jazz weekends, to lawn bowls and bird watching and much more.
To help you figure out what you're liking the look of, take a glance over our What's On page and begin planning a list of things to do in Devon.
For a full list of upcoming events for the year ahead, please take a look at our What's On Brochure here.
If you have any questions feel free to enquire using the 'Enquiry' button on the right hand side or follow this link to our contact page here. For any further information call us in 01626 868000.