The Five Best Golf Courses Near Langstone Cliff Hotel In South Devon
Here are five of the very best golf courses near Langstone Cliff Hotel in South Devon, chosen by Jordan Fuller of Golf Influence.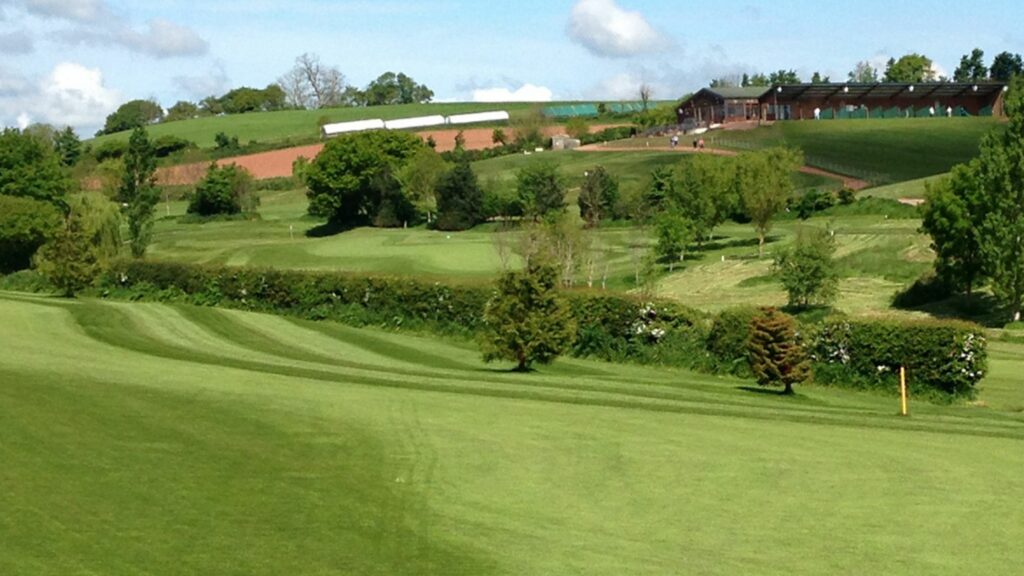 Exminster Golf Centre
Exminster Golf Centre is a great course for the whole family – it's a 9-hole course with 18 tees so you can play it twice from different angles for a whole round.
Playing to a par of 66, there are plenty of short holes that are ideal for your kids to achieve their first pars and birdies on! It's still a solid test of golf, with fairways that traverse rolling hills and greens that are always kept in tip-top shape.
It's also very well-engineered to drain quickly, which is important in a rainy climate like Exeter has.
Within minutes of the stoppage of a downpour, the water's drained off Exminster and it's ready to play.
Add in a lovely clubhouse that's an ideal setting for events like weddings and birthdays, and you've got a charming family-focused golf course.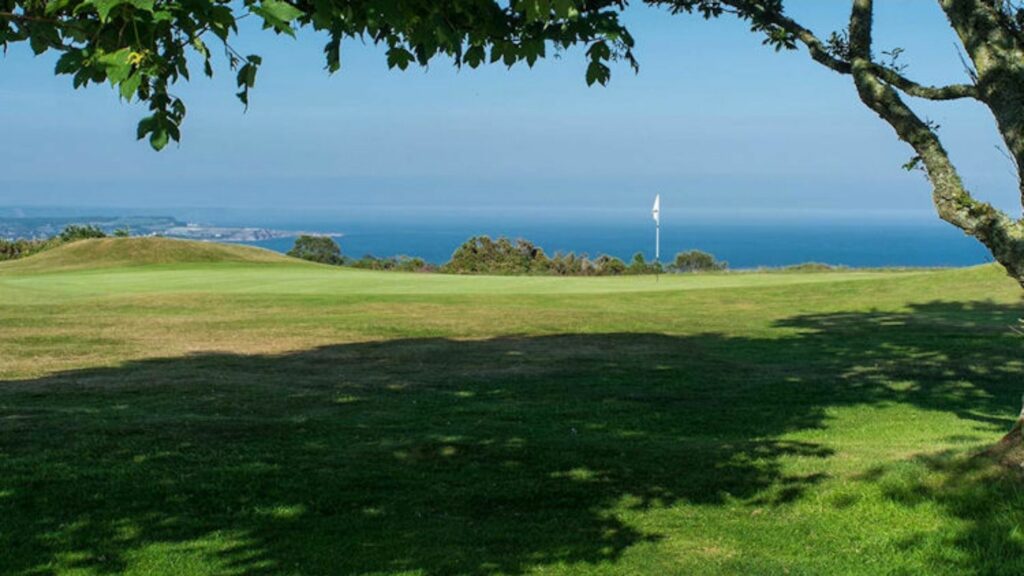 Teignmouth Golf Club
Boasting a legendary history, Teignmouth Golf Club is notable not just for its incredible cliffside sea views and eleven two-tiered greens, it's notable for being designed by Alister MacKenzie, the genius behind beloved Augusta National Golf Club.
He laid out Teignmouth nine years prior to undertaking the Augusta National project with Bobby Jones, but his signature style was already well-intact by that point as shown by Teignmouth's incredible greens complexes and memorable par 3s.
It's one of the more difficult courses in the area, with large bunkers protecting both fairways and greens.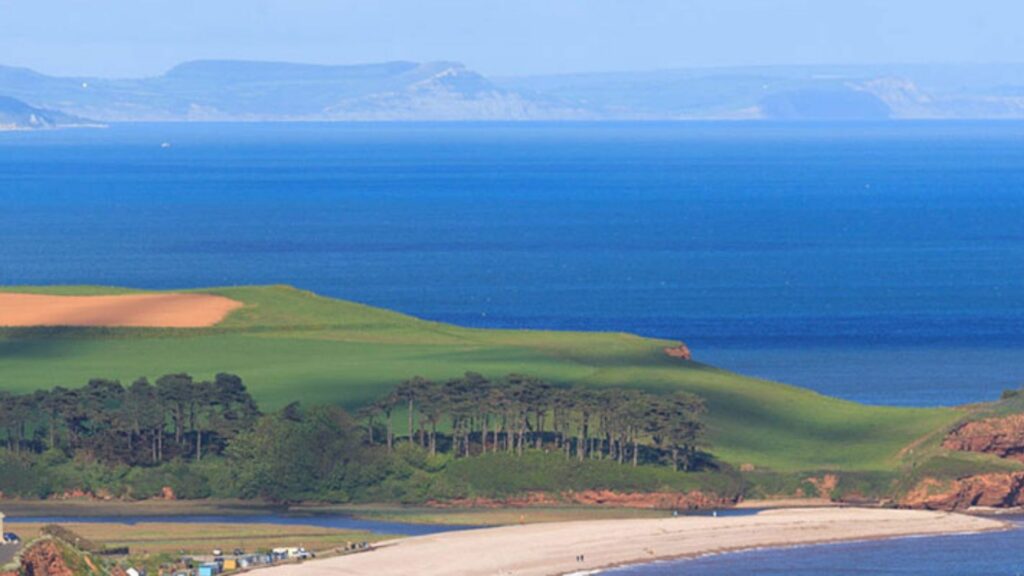 East Devon Golf Club
Perhaps the best bargain in the area, East Devon Golf Club plays like many courses that cost three times as much.
Not quite a traditional links course, it has the feel of links combined with a parkland layout that offers a good variety of holes and requires clever shotmaking and strategy to avoid making big numbers.
The course is excellent throughout, but when you get to the 16th hole, you'll realize why it's a must-play.
It starts the downhill trek back to the clubhouse and has an absolutely stunning view of nearby Budleigh Salterton and the beach that curves around to where the River Otter meets the ocean.
It's a lovely overview of the rolling countryside that makes this part of the world so special.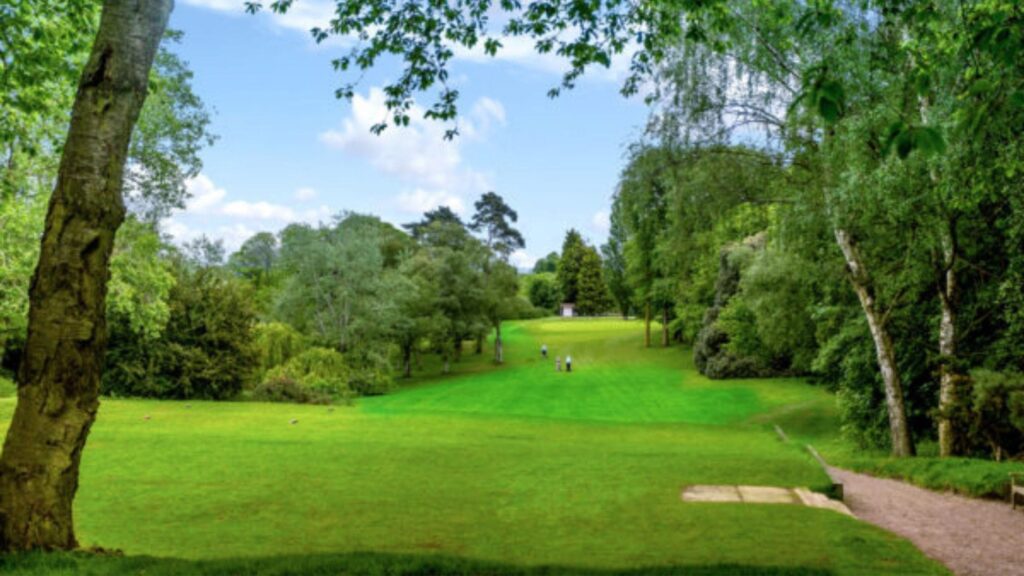 Warren Golf Club
Warren Golf Club is the most traditional links course in the area.
Built on a peninsula that jets between the Exe Estuary and the sea just over the sand dunes, it's a classic design that rewards a low-ball flight and the ability to land it short and run it up to the greens.
The greens are always in great shape and have numerous subtle undulations that force you to really focus on your chipping and putting.
Straight hitters won't find too much trouble here but stray too far from the fairway and you'll lose a lot of balls in the fescue.
The difficulty of the course largely depends on the conditions of the day; if the wind's blowing, it can give you fits!
Warren is a fantastic course that's always in great shape. It also drains remarkably well, so don't be afraid to go out on a rainy day.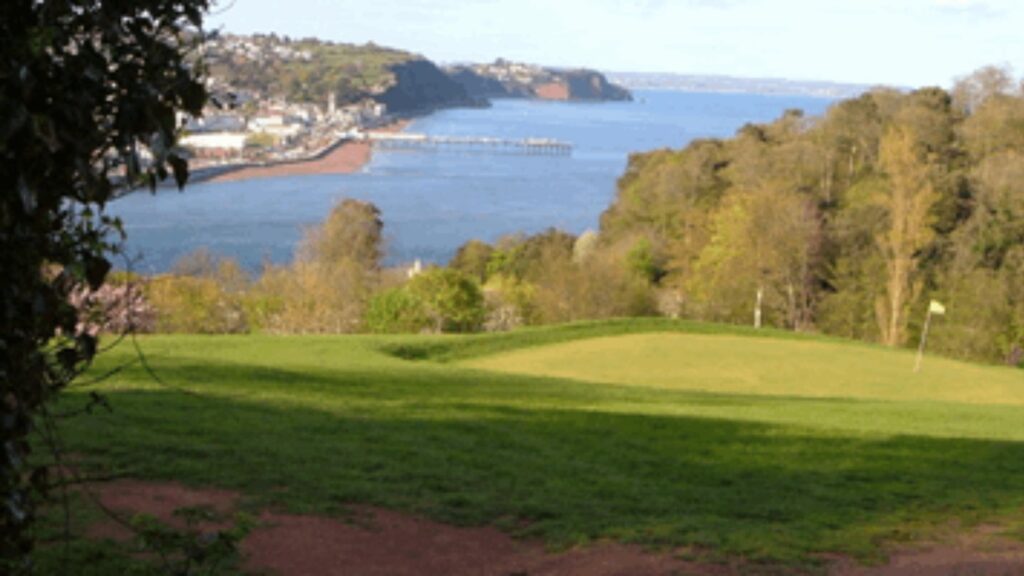 Shaldon Approach Golf Course
An "approach" golf course, Shaldon Approach features short holes that vary in length from 60-120 yards.
It's an ideal situation for families, new golfers or experienced golfers who want to get a quick round in.
It's got 18 holes but you can usually get around it in two to three hours, meaning you have plenty of time left in the day.
Its cliffside location makes for beautiful vistas of the sea and Teignmouth across the bridge.
The course is kept in great shape, much better than most approach courses you may have come across.
The holes may be short but they're quite demanding.
---
Our thanks to Jordan Fuller of Golf Influence for sharing his expert insight into these courses. Remember, there are many more golf courses in South Devon that you can visit – see our other blog on those here.
Just 800 metres away from our hotel you will find the Dawlish Warren Golf Club. Book to stay with us online here or by giving us a call on 01626 868000 and you can take advantage of reduced Green Fees!