Enjoy the family-fun of spooky goings-on in Devon this half term!
Dare to be Scared with lots of spooktacular Halloween hocus-pocus going on this October Half Term all around Devon. From pumpkins to potions and bats to broomsticks we've a wickedly wonderful round up of ghoulish activities to keep all ages entertained throughout this autumn break.
Anne Blackham, Marketing Manager at Devon Association of Tourist Attractions said 'Our attractions have got right into the super spooky spirit of things and their sites are ready to give visitors a big scary welcome this holiday. There's pumpkin carving, Halloween trails, ghost trains, fancy dress competitions, spooky shows and more. Halloween wouldn't be complete without a fang-tastic visit to one of Devon's Top Attractions!'
Spine-tingling Activities in South Devon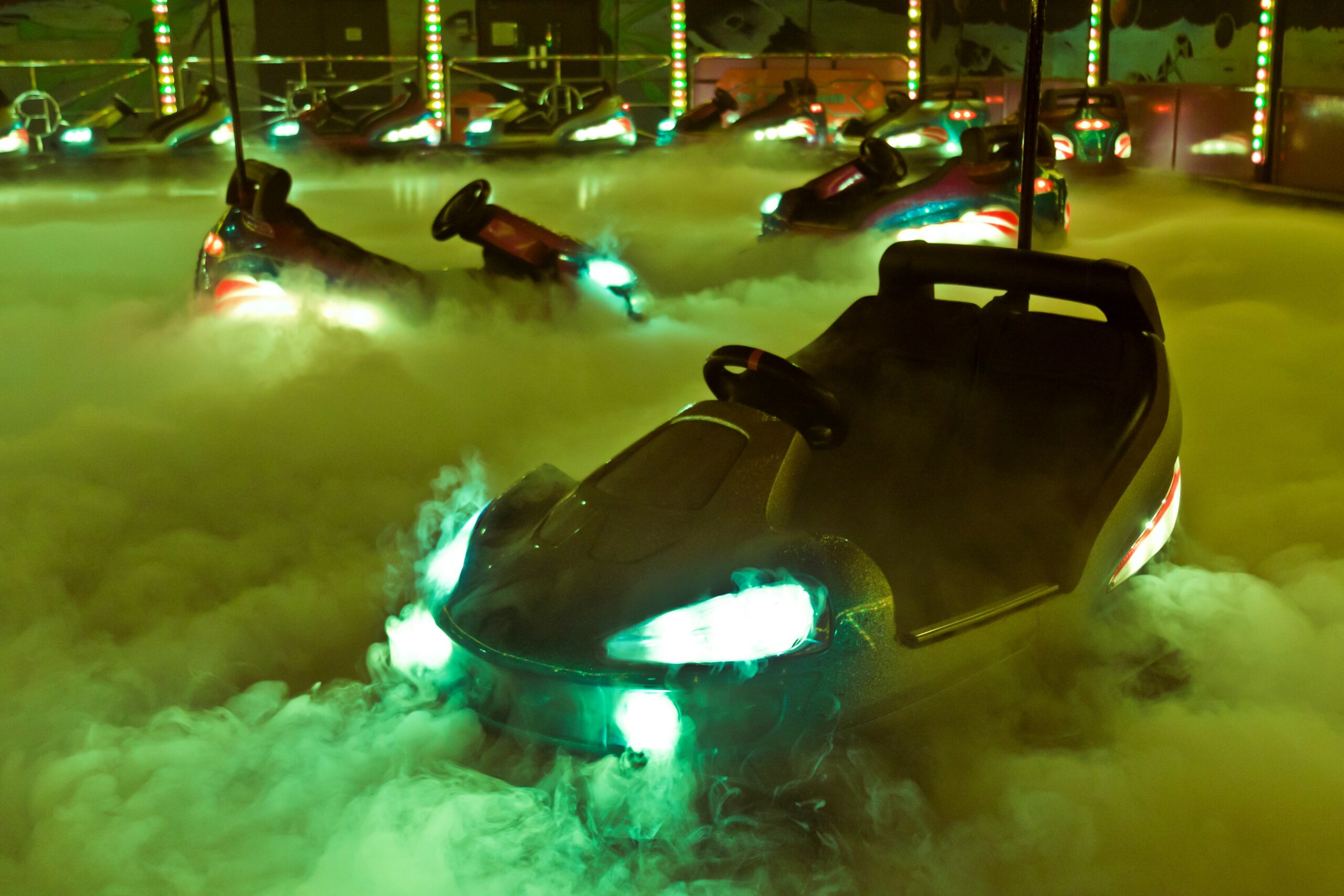 Enjoy some miniature Halloween themed characters and scenes spooking the miniature residents at Babbacombe Model Village from 21st to 31st October. Kids can also take part in the Miniature Pumpkin Hunt – all successful young explorers will take home their very own Halloween treat (children aged 3 years+). Evening illuminations from 25th to 31st October.
There's some bat-tastic activities during half term at Kents Cavern! After your tour around the prehistoric caves, discover their interactive activities including craft bats and a bat challenge or you can complete the fact sheet to become a bat expert. Plus, can you find all the pumpkins hidden in the cave to collect a prize? Have a go at guessing the weight of the huge pumpkin and follow the Batty Joke trail. Don't forget to wear a Halloween costume too.
Why not join Bygones in Torbay for some Victorian spooky fun? There's a children's Halloween hunt included in the entry price. Pumpkins, skeletons and the butler return!
 There's spooktastic fun at Canonteign Falls from 21st to 29th October. Join the fantastic spooky code breaking treasure hunt (free with entry price) and pumpkin colouring competition, where kids get a chance to win a fun prize. There's Alpaca experiences as well as the usual fun and discovery Canonteign Falls has on offer. The Canonteign Kitchen will be serving an autumnal lunch menu, Halloween hot chocolate, pumpkin spice latte and spooky cakes all week.
The 'Pennywell Pumpkin Festival' is going to be super exciting and even bigger and better than last year. Access the Pumpkin Patch and pick up your own pumpkin, with many varieties to choose from. Explore and take part in the fabulously fun Pumpkin trail, enjoy the live music, experience marshmallow toasting, the interactive pumpkin-themed games and the Spot the Golden Pumpkin. Plus, there's all the other usual Pennywell fun. Enjoy the farm rides, shows, displays and hands-on animal activities, piggy cuddles, milk a goat, feed the lambs, pamper a pony and cheer on your favourite racing pig. 
At Woodlands Family Theme Park get ready for Hallooscream. Lurking beyond the Woodlands gates is a Halloween Scream Park waiting to be explored. Meet mischievous monsters and enjoy spooky adventures. With dazzling decorations to eerie sights and sounds, it will be fun for all ages! Take the Ghost Farmyard Ride and then navigate the Terrifying Trail with spooks around every turn! Want more screams? Enjoy all the great rides and attractions, open throughout the October half term.
Join Zog, the loveable dragon on an activity trail around Haldon Forest Park. Follow him in his dragon skills including flying, roaring and fun challenges to collect golden stars. Kids can also pop on magic glasses to look for hidden letters along the way to solve a word puzzle. At the end of the trail, they complete a crayon rubbing to get their certificate and take a selfie with Zog! The 1.5 mile activity trail is suitable for pushchairs and wheelchairs. Grab a Zog trail activity pack from the Info Pod for only £4 before starting the trail for lots of fun things to do on your forest adventure. 
Have fun outdoors with the whole family this October Half-Term at Dartmoor's famous Becky Falls. There's their famous pumpkin carving and special effects scary scars and there's a free activity trail with the chance to WIN a Family Season Ticket for 2024! As always, the animal keepers will be offering talks every hour from 11am-4pm and you can help them feed the meerkats. Plus 3-colour coded circular walks and a free nature challenge with a prize for every child!
Autumn has arrived and they're all set for October Half Term fun at River Dart Country Park. DAY ADMISSION just £3pp! Embrace the great outdoors at its best, explore the large Adventure Playgrounds in over 90 acres of woodland and parkland, with free activity trails for all the family on their app! The park is open daily 10am to dusk (last entry 3pm). Winter Day Admission rates apply (MUST be pre-booked on website). Dare Devil activities and Dartmoor Bike Park (additional cost, pre-booking essential). The Old Sawmill is open and available for food and drink.
Get your tricks and treats at The Box this Halloween at their special family late opening from 5.30-7.30pm! Explore the galleries by night, perform a science experiment in the Learning Room, dance away to some spooky tracks and don't forget to wear your best Halloween outfit. Book tickets online. Plus, they're celebrating beautiful paintings, a local rugby hero and the beauty of our amazing planet this October half term! Creative activities are on offer from 24th to 28th October. Delve into the National Gallery's amazing Dutch Flowers exhibition and create stunning wall hangings of fruits, seeds and bugs using block prints. There's also Storytelling on Tuesday and Thursday throughout the day.
Spooky Goings-On in Exeter & East Devon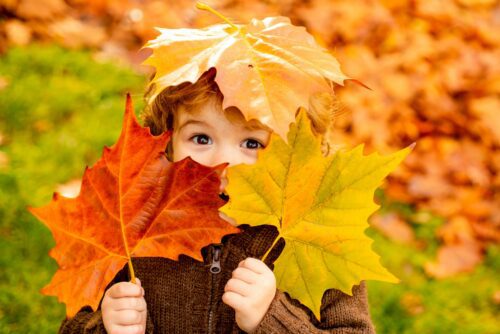 At RAMM join Chris Johnson from South West Animal Services and meet his collection of live beasts and insects from around the world on 26th October. There'll be royal pythons, geckos, fruit beetles, giant African millipedes, a three-banded armadillo and more. Tickets need to be pre-booked. On 27th October jump into the dark and spooky world of RAMM at night. Follow the 'Cave Critters' trail with a torch to find your way through darkened galleries, watching out for giant creepy crawlies. Make your own glow-in-the-dark cave critter to take home. Wear dark clothing and come along to their glow-in-the-dark face painting station where you'll be turned into a creature of the underworld!
Spook-Fest is back at Crealy! Trick or treat yourself to a spooky day out this October and discover the most rides in Devon plus their frightful Halloween attractions including NEW Creaky Hotel, Scarecrow Scare Maze, NEW Dino Jeepers Creepers, Buddy & Blossom's Boo Crew Show, Treehouse Trolls, Book of Spells Live Show, Halloween Sooty Show and Free Pumpkin for every child. Spook-Fest will run on 14th, 15th October and then continue on 20th – 29th October.
Come join the team at Powderham Castle this half term for Spooky Week! Ghoulish tours are returning this October where the guides will be sharing Powderham's ghoulish stories. (Suitable for children 8 years and over). Search for skeleton bones in the castle, visit their witch and wizard laboratory and enjoy spooky story time. Search for pumpkins in the Secret Garden, where they'll also be running goat and alpaca walks and pony grooming! Running from 24th – 29th October (excluding Saturday 28th). 
Something magical happens at the World of Country Life during October Half term, even the staff turn into friendly witches and cast a spell of fun. There'll be pumpkin carving, a fangtastic Halloween Trail AND the 'Angus Clotter and the Battle for WOCL Wort' mini show which will be hilarious family fun – check times on the website. Of course, as it's Halloween, come along in your Halloween or Angus (Harry) Potter fancy dress, we can't wait to see you! Plus we'll have all the usual daily family fun activities. 
Head to the Devon Railway Centre for their Halloween Special from 21st to 29th October (except 23rd October). Explore the pumpkin trail and discover the Halloween treasure!  There's a free Halloween gift for all children aged 3 and over.
Can you make it through the haunted hay bales before dark at The Donkey Sanctuary? Don't get too spooked too soon! Their Halloween Neddies are back just in time for the new activity trail. Combine family fun, exercise and brainpower for just £5 per trail, including a prize when you complete the trail. Plus, with a new play area, daily talks, scenic walks, engaging exhibits, award-winning gardens and adorable donkeys to meet, there's so much to explore. Friendly dogs on leads are welcome too!
This Halloween, 31st October, Pecorama are hosting a spectacular evening experience from 5pm-9pm. They're running evening ghost trains with lots of spooky things to see along the way, plus there's a haunted attic immersive walk-through (child friendly), will you be brave enough to go inside and meet Holly the Doll? Children who survive will be treated with a goody bag. Will you be Tricked or Treated? The spooky trains run from 5:30 to 8.30pm, bring a torch. Hot food and drinks on sale and some tasty treats too. Fancy dress is highly recommended with a fancy-dress competition held at the Main Stage at 8pm, along with some spooky games in the Marquee.
Don't miss the Halloween trail and pumpkin hunt taking place at Bicton Botanical Gardens from 23rd to 29th October. Plus, enjoy a whole day of family fun exploring the 64 acres, ride on the Bicton Woodland Railway, check out the Kew Gardens Palm House and take a pit stop in the Temple Orangery restaurant.
Head to Seaton Tramway this half term and take part in the Halloween Hunt. Track down the escaped ghouls which are on the loose around the stations and trams. Collect a free activity sheet at Seaton or Colyton Station and if you complete it, you get a sweet treat!
Fang-tastic Fun in North Devon!
At the Milky Way families can enjoy a fabulous family day out with a little extra Halloween-themed fun! From 21st to 29th & Tuesday 31st October there'll be extra Halloween activities to enjoy. Enrol at the very special School for Witches and Wizards where kids can try spell writing and casting plus potion making. Then bump around the Spooky Swamp Dodgems, catch Merlin's themed show filled with his special brand of spooktacular fun, enjoy a special storytelling session and soak up the atmosphere of The Milky Way all decorated in its Halloween Best.
Enjoy Apple Day at Clovelly on 23rd October. Bring a bag of apples, have them pressed at the Visitor Centre, taste the juice, or bring more for pasteurisation and bottling.  On entry to Clovelly, children can enjoy apple games and crafts, apple bobbing and stamping.  There'll be a farmers' market plus a fun harvest hunt with spooky stories, for which you need to pre-book your place.
It's a Haunted Halloween on 7th & 8th, 14th & 15th & 21st – 31st October at Watermouth Castle. Take part in an interactive Halloween quest in the spooky castle filled with eerie mysteries and ghostly challenges. Follow the Trick or Treat trail, go on a treasure hunt to find the 10 hidden Halloween gnomes and claim your prize. Who's hungry – for bugs, that is? The bug brunch contains real insects! Try some s-bug-hetti bolognese, or a no-prawn critter cocktail… anyone who can finish all 3 courses will get their medal of honour! Plus, there's badge making – design and decorate a wearable badge to take home.
Ewe'll have a hoot this Halloween at The Big Sheep! Come in your best Halloween fancy dress as they have daily prizes for the best dressed. There's pumpkin carving so you can create a masterpiece to take home! Experience the thrill of North Devon's biggest, highest and fastest rollercoaster, or take to the sky on the Twister ride… and for those little monsters take a ride on their spooky train & tractor rides! Plus, live animal shows, thrill rides and gentle rides, outdoor fun on the jumping pillows, indoor play at EWEtopia Soft Play and animal magic in the undercover Barn. Plus, they have a spectacular Fireworks display on the 5th November.
Explore the spectacular colours in RHS Rosemoor's garden this half term on the fun trail, enjoy a show or a spooky creative craft workshop. Learn how to make magic wands, Halloween lanterns, spider headbands or make your own monster or woodland creature in pumpkin decorating. Plus, on 27th October come along to Magic Luke, an interactive and energetic magic show, filled with fun and silliness to entertain the whole family. Finally wear your fancy dress outfit for Witch Hazel's Halloween Disco on 28th October. Booking essential for some events.
Celebrate harvest at Quince Honey Farm this half term and enjoy their very first 'Pumpkin Patch'  free to visit and separate to the main attraction. Go along and select your very own pumpkin to take home, pay per pumpkin on the day.  See the Apple Show and then why not, grab a bite to eat and let your little monsters let off steam and buzz around the Play Hive, indoor and outdoor play. The Play Hive is also open daily over half term.
To find out more information about October Half Term events and some great Halloween activities, please visit the Devon's Top Attractions website and their What's On pages here www.devonstopattractions.co.uk/events/october-half-term