Popular adventure days out with Langstone Cliff Hotel Guests
Whether you want to take the kids out to a family-friendly theme park, have a fun day out at a heritage railway, or are an avid mountain biker looking to explore the numerous off-road trails dotted around the area, an adventure day out in South Devon will leave a smile on your face and long-lasting fond memories. 
Here are our top picks for adventure days out as recommended and highly rated by our guests. 

Funder Park Amusements
0.5 miles (Approximately 2 minutes) from Langstone Cliff Hotel
If you want the kids to burn off a bit of energy during the day and don't feel like moving too far away from the hotel, then Funder Park is just a short walk away from Langstone Cliff Hotel and is ideal for some amusement park antics. 
Take a fast-n-furious spin on their go-kart track or enjoy several of the park's mini rollercoasters that are suitable for children of all ages. 

Babbacombe Model Village
11 miles (Approximately 25 minutes by car) from Langstone Cliff Hotel
Set on four acres of beautiful gardens, Babbacombe Model Village is a spectacular feast for the eyes. You'll be stunned by the incredibly detailed models portraying different stages of British life which have been handcrafted by an expert team of modellers. 
From Shakespearean to the Victorian era, the highly detailed model village contains houses, stately homes, factories, shops, entertainment venues, and well-known and world-famous monuments and landmarks. The model village is populated by 13,000 miniature people going about their daily lives. 
As adults will enjoy the humorous scenes, kids will love all the miniature characters. The model village has a spotter sheet that they will love to follow and fill out. And visitors will be thrilled at the small miniature railway that runs around the entire village. Make sure you take your time, there are plenty of subtle, humorous scenes to appreciate.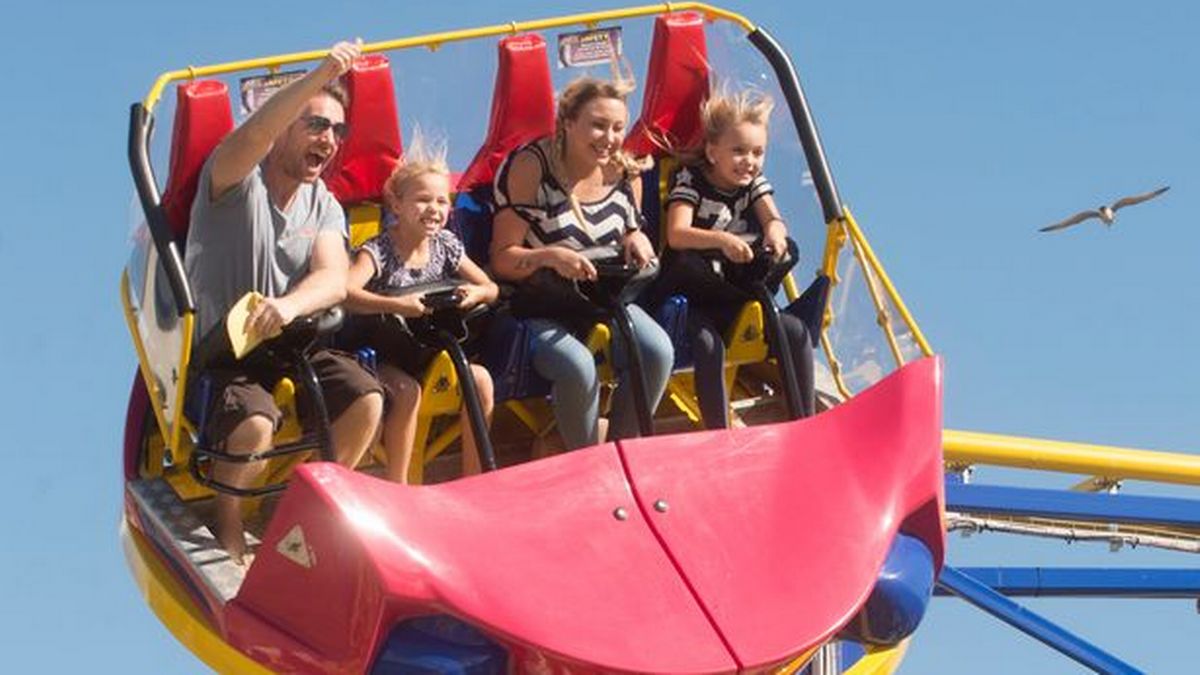 Crealy Theme Park & Resort
17 miles (Approximately 30 minutes by car) from Langstone Cliff Hotel
On the outskirts of Exeter is the wonderfully varied spectacle of Crealy Theme Park & Resort. Boasting over 60 rides alone, Crealy is South Devon's largest family adventure park. 
You and the family can enjoy a whole host of rides and activities to keep you entertained. Go head-to-head in the Crealy Grand Prix go-karts or test your climbing skills in the indoor adventure zone! And there are plenty of other action-packed attractions for all ages such as the adrenaline-fuelled log flume. For the little ones, something a little slower like the gentle Safari Express or Junior Driving School is a real treat.
But Crealy Theme Park is more than just a theme park. There are always plenty of live shows, annual themed events like Halloween, a wilderness trail packed with exciting tree-top hideaways, and Meerkat Manor!
Crealy is also home to Sooty Land. See the beloved bear, Sue and Sweep in live shows or take a trip on four Sooty rides for an unforgettable day out with the cheeky bear and his friends.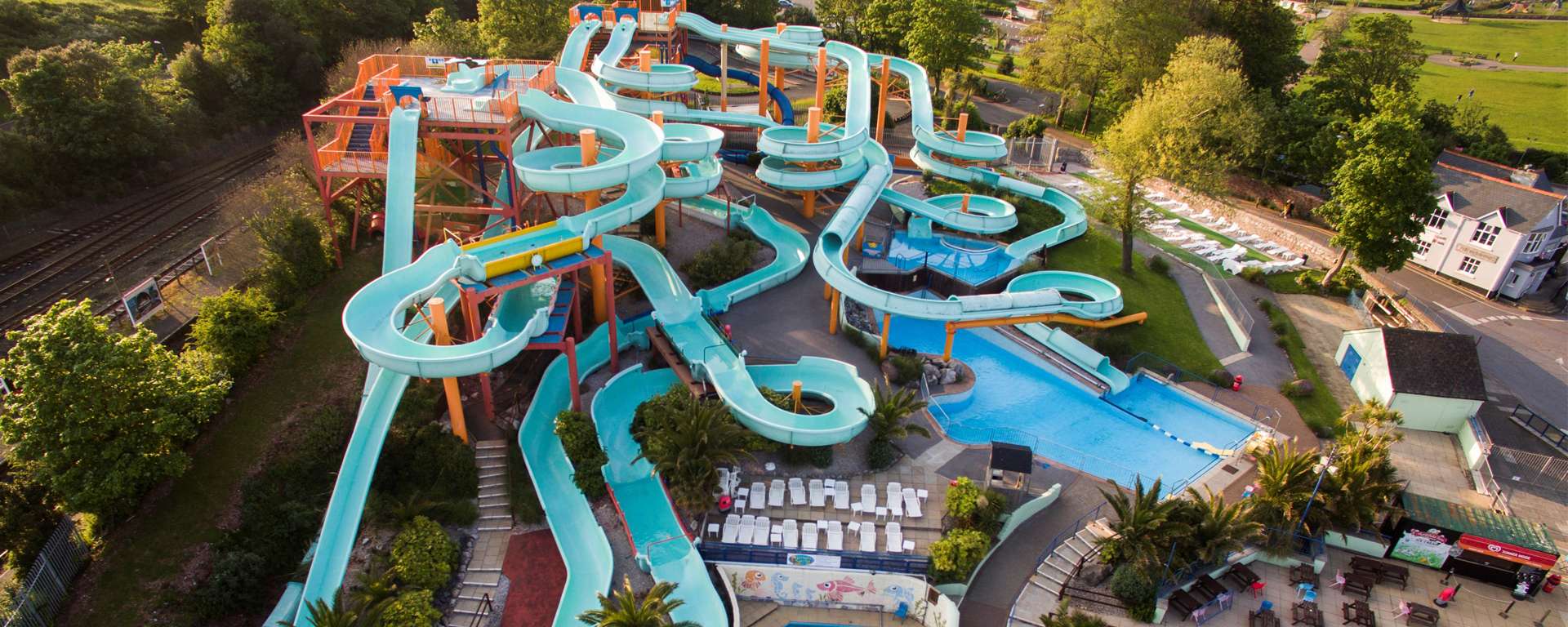 Splashdown Quaywest
20 miles (Approximately 40 minutes by car) from Langstone Cliff Hotel
Towering over Goodrington Sands near Paignton is the UK's biggest outdoor waterpark. Splashdown Quaywest has been a part of the Devon skyline since 1988 and has entertained countless families and friends over the years. 
With spectacular views of the English Riviera, Quaywest has eight flume rides for people who just want a gentle ride to shocking adrenaline-fuelled drops. The Corkscrew is 98 metres of 360 turns which will leave you giddy for more. If you want something a little more heart-pumping, Quaywest has Sidewinder. Visitors can experience several twists and turns as they hurtle through 112 metres of enclosed and open tubes. For the real daredevils among you, then Devils Drop has your name on it! This is a 65ft vertical drop in the pitch dark. 
Splashdown Quaywest is only open during the summer months and closed between October and April.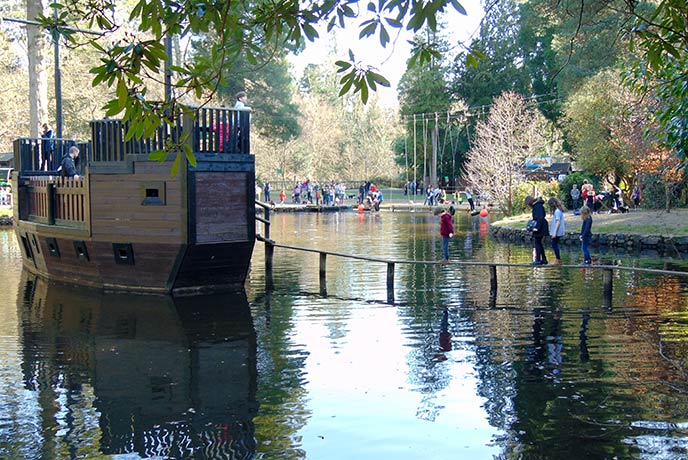 River Dart Country Park
24 miles (Approximately 40 minutes by car) from Langstone Cliff Hotel
Popular with thousands of visitors each year, the River Dart Country Park is nestled within the wider Dartmoor National Park. The park boasts an exciting array of activities for families, friends, and people of all ages. And it's been voted as one of Devon's best attractions for good reason.
The little ones will enjoy the sandy Toddler Beach and Toddler Playground, a nice gentle yet stimulating adventure for curious minds. But there's plenty more to do if you want some high-octane adventure. Lay siege to your friends at the wooden play fort or have a friendly agility competition on our challenging agility trail. With over 20 activities to choose from included in your day ticket, we recommend going for the whole day (maybe even two!) to get the most out of your trip.
For the extra daredevils among you, there are plenty of extra challenging activities including kayaking, bouldering, cave experience, and zip lining. You should check out the famous Dartmoor Bike Park, designed and built by the legendary Kye Forte. The multi-difficulty skills areas will genuinely test the mastery of your bike!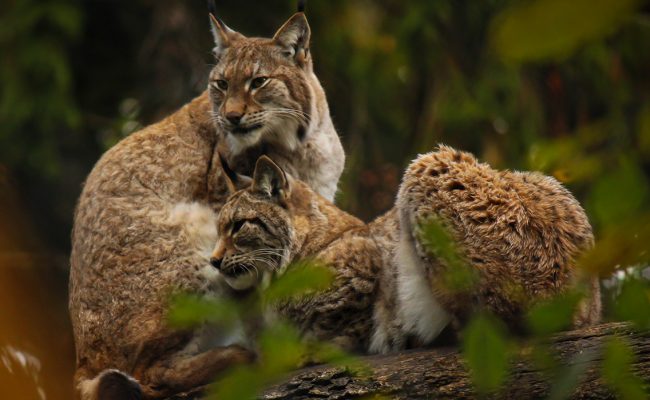 Wildwood Escot
25 miles (Approximately 40 minutes by car) from the Langstone Cliff Hotel
If you are an avid wildlife lover then you'll certainly want to take some time to explore what Wildwood Escot has to offer. Since 1999, the Wildwood trust has tasked itself with preserving Britain's most endangered wildlife – some of which is extinct in the wild. Wildwood is aiming to re-introduce extinct and endangered animals back into the wild, areas where they had simply been pushed or hunted such as the Water Vole, European Beaver, and the Red Squirrel.
There is lots for the family to see and do at Wildwood Escot. Lose yourselves in the Beech Hedge Maze or wander along our amazing tranquil woodland trails. And the best part of these woodland trails? The endangered animals of course. You'll encounter magnificent wolves, enigmatic Lynx cats, wild horses, and cute otters. 
And let's not forget some exciting activities for kids to enjoy. These include the 30-meter zip line, the challenging Traverse walls, or the terrifying Tree-Top Drop-Slide. For those of you who enjoy stepping back through time, make sure to visit the Saxon Village. Here you'll get a glimpse into the Saxon way of life and culture and even take a crack at crafting something yourself using Saxon methods!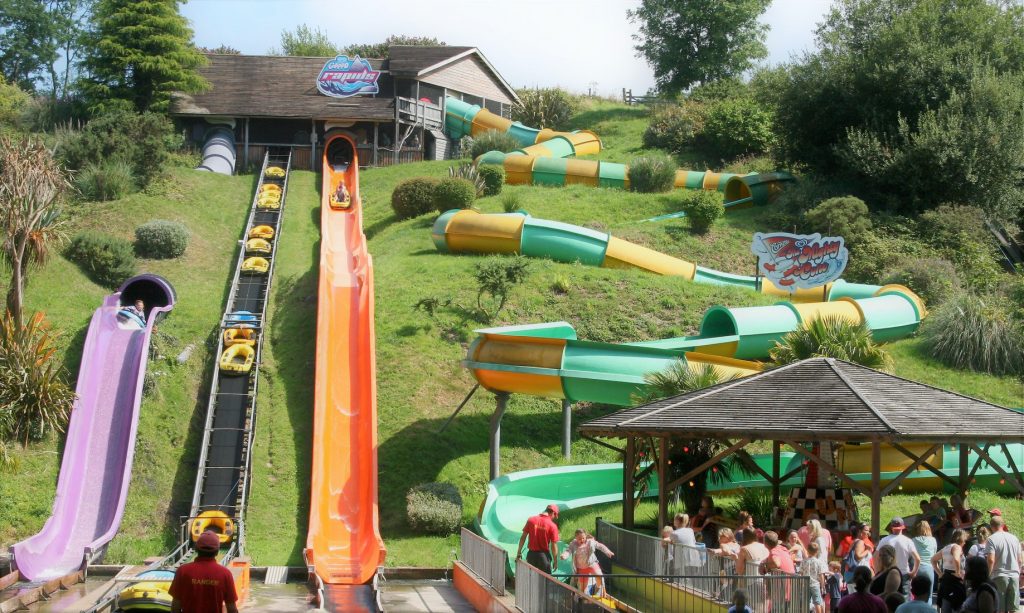 Woodlands Family Theme Park
30 miles (Approximately 55 minutes by car) from Langstone Cliff Hotel
One of Devon's most popular theme parks and activity days out, Woodland Family Theme Park is packed full of family fun. As you enter the park you will see the Sea Dragon Swing Ship, a white-knuckle ride with some extreme G-forces. You know you're in for a wild ride when you walk past this!
There are plenty of water rides such as the bumper boats or one of the three water rollercoasters, each more exciting and extreme than the last if you fancy making a splash on your family day out. 
Woodland Family Theme Park isn't just about wild rides, playgrounds, and trying to soak mum and dad. The theme park is also home to a large collection of animals which will no doubt bring a smile to your face. Take a look at the mischievous meerkats or enjoy the Nocturnal House, home to Cedric the Racoon, Millie the Mongoose, or the cute little sugar gliders.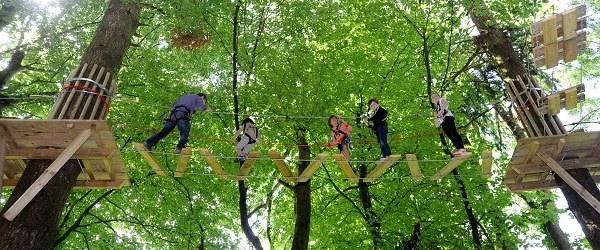 Tree Surfers
55 miles (Approximately 1hr 10mins by car) from Langstone Cliff Hotel
As the name suggests, Tree Surfers is all about living the high life – quite literally! Tree Surfers is a complex series of ladders, ropes, bridges, zip lines, and walkways way up high among the woodland trees of Tavistock. For adults, it's a real test of endurance, balance, and coordination. Set 50 feet in the woodland canopy, you'll be exerting plenty of physical energy as you swing across wobbly bridges, nail-biting zip lines, and scrambling up and down ladders.
But if you have kids with you, then fear not, there is a small-scale version of the tree surfers course – perfect for kids who are active, fearless, and enjoy a completely new adventure. If you or the little ones aren't keen on heights then why not try some archery? Tree Surfers has a fantastic course for everyone from ages six and upwards and their instructors are some of the best in the country and well-placed to develop your skills.

The Big Sheep
60 miles (Approximately one hour and 30 minutes by car) from Langstone Cliff Hotel
This theme park was once a huge sheep farm based near Abbotsham. Now, the Big Sheep is one of Devon's, and indeed the UK's, most interesting and unique theme parks. There is plenty of all-weather fun for the family including rollercoaster rides, outdoor activities, live shows, and the animals of course.
The Big Sheep theme park boasts Devon's fastest and highest roller coaster – the Rampage. The Rampage has plenty of twists and turns at 400 metres long and up to 13 metres high. If Rollercoasters are not your thing then there's the tranquil Swan Lake Pedalos or the secret Train Ride that starts at Eweston station that then circles swan lake. 
Of course, the UK weather doesn't always go in our favour so that's why the Big Sheep is perfect for All Weather fun – all thanks to the indoor play area. There's a ball pit for lots of laughs, a challenging rope bridge, climbing areas, and a snake slide. It's appropriate for both kids and adults alike so none of the family will be bored!
And of course don't forget to visit the animal nursery where you can see lots of cute sheep, lambs, pigs, and piglets for lots of cuddles and hugs!
South Devon Railway
25 miles (Approximately 40 minutes by car) from Langstone Cliff Hotel
A 14-mile round trip through the South Devon countryside. What more could you ask for? How about the trip on a heritage steam or diesel train? Even better! If you are looking for a fun family day out then the South Devon Heritage Railway is a great place to start in our opinion. The railway is a step back in time to an era when steam trains were commonplace and rail travel made it possible for all families and classes to take a trip across Britain.
The South Devon Railway has preserved many impressive locomotives, stations starting at Buckfastleigh and terminating at Tones Riverside, and minute details such as posters, benches, and tea rooms that were once commonplace all across the UK. With the main station of Buckfastleigh nestled in Dartmoor and among the backdrop of beautiful Devon hills, you will find lots to do and see along your journey. 
At each station, you will find plenty to do. Let the little ones burn off some energy in the play area, learn more or take a stroll along a riverside walk or visit the Railway museum located in Buckfastleigh. 

Devon Railway Centre
21 miles (Approximately 50 minutes by car) from Langstone Cliff Hotel
Situated on the former branch line of the South Devon Railway, the Devon Railway Centre has become a popular tourist destination since its first opening in 1998. It's difficult to say what our favourite part of the railway centre is. There's plenty to do and see.
There's the narrow gauge railway which runs around the perimeter of the centre and next to the beautiful river Exe. Or if your a model rail enthusiast, the centre is home to an impressive array of 14 different layouts and 40 stations – all housed in the refurbished standard gauge coaches. 
For little ones, there's a fun soft play area located in a former goods shed, and is guaranteed to keep them occupied for an afternoon! There is also an indoor play shed where kids can enjoy the pool pit, go on a treasure hunt or build their railway with the wooden railway play sets!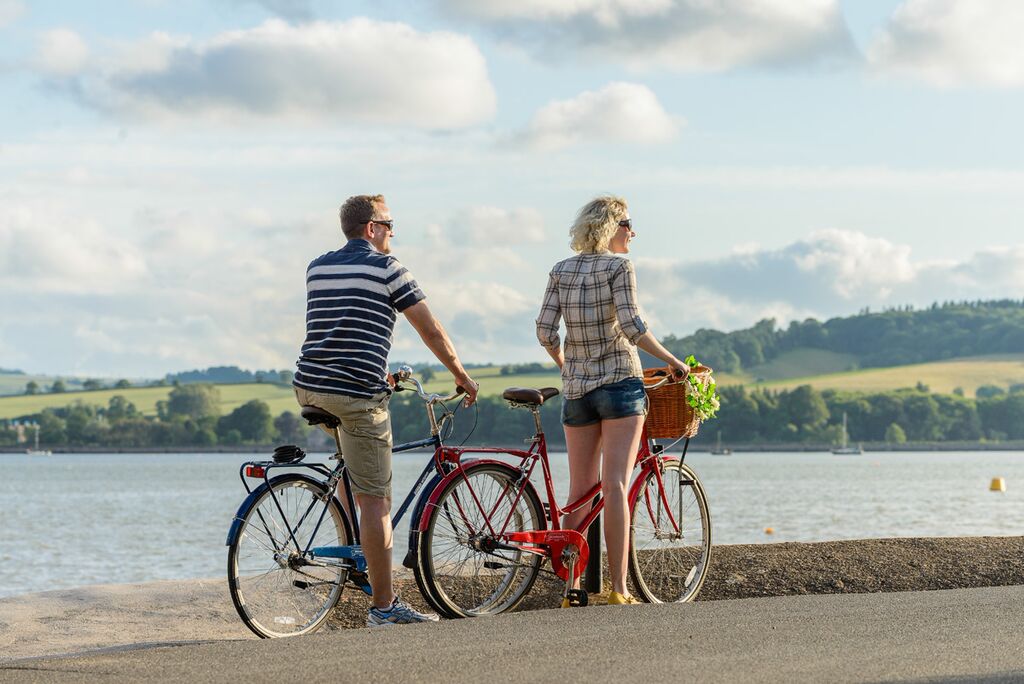 Exe Estuary Biking Trail
0.5 miles (Approximately two minutes ) from Langstone Cliff Hotel
If you're ready to explore the great outdoors on your bike then the Exe Estuary Trail is perfect for you. The trail begins (or ends) at Dawlish Warren just a short walk from the hotel. At the other end, you'll find yourself in Exmouth.
Along the way, avid bikers will be passing through picturesque villages such as Starcross, Topsham, and Lympstone to name a few. Topsham is a historic port town and was once larger than Exeter. Here, you'll find the historic docks, Dutch Houses, and quaint shops. Passage House Inn offers superb seafront views and a great selection of food, beers, and wine if you feel thirsty!
The Exe Estuary is known to be a vital roosting for thousands of migratory birds such as wintering waders and wildfowl. Along the trail, you will pass Bowling Green Marsh, just south of Topsham where you can see plenty of interesting migratory birds. Be sure to also visit the Old Sludge Beds and Exminster Marshes if you're keen to explore the interesting flora, fauna, and other animals located along the coast here.
Overall, the Exe Estuary is great for a gentle off-road bike ride as most of the route is flat but with lots to see and do along the way.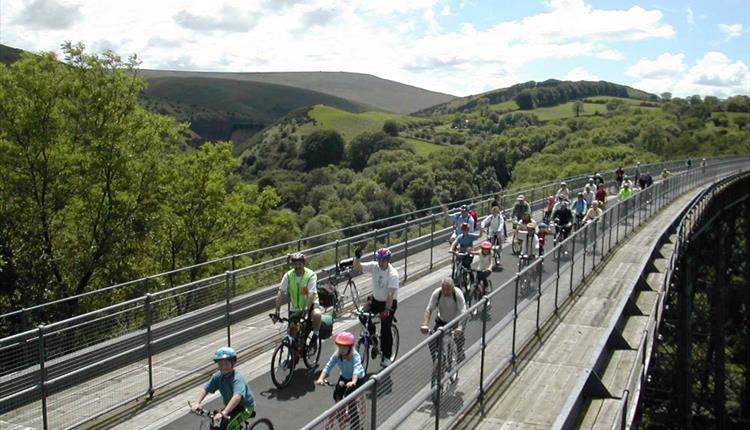 The Granite Way
44 miles (Approximately 50 minutes by car) from Langstone Cliff Hotel
Running 11 miles between Lydford and Okehampton, the Granite Way is one of Devon's most spectacular cycle routes. The trail is mostly flat for the majority of the way so it's ideal for a gentle bike outing or if you fancy having a stroll. Either way, you'll be mesmerised by the stunning views of Dartmoor and the surrounding countryside.
Notable points of interest along the route include Okehampton Castle which boasts one of the most extensive ruins in the Devonshire country plus a Norman motte, added in the 11th century. 
Probably the most dramatic and interesting point along the trail is Meldon Viaduct, a unique truss bridge constructed from wrought iron and cast iron rather than brick – one of only two remaining in the UK. From here, visitors can truly appreciate the views of Dartmoor and marvel at Meldon Dam.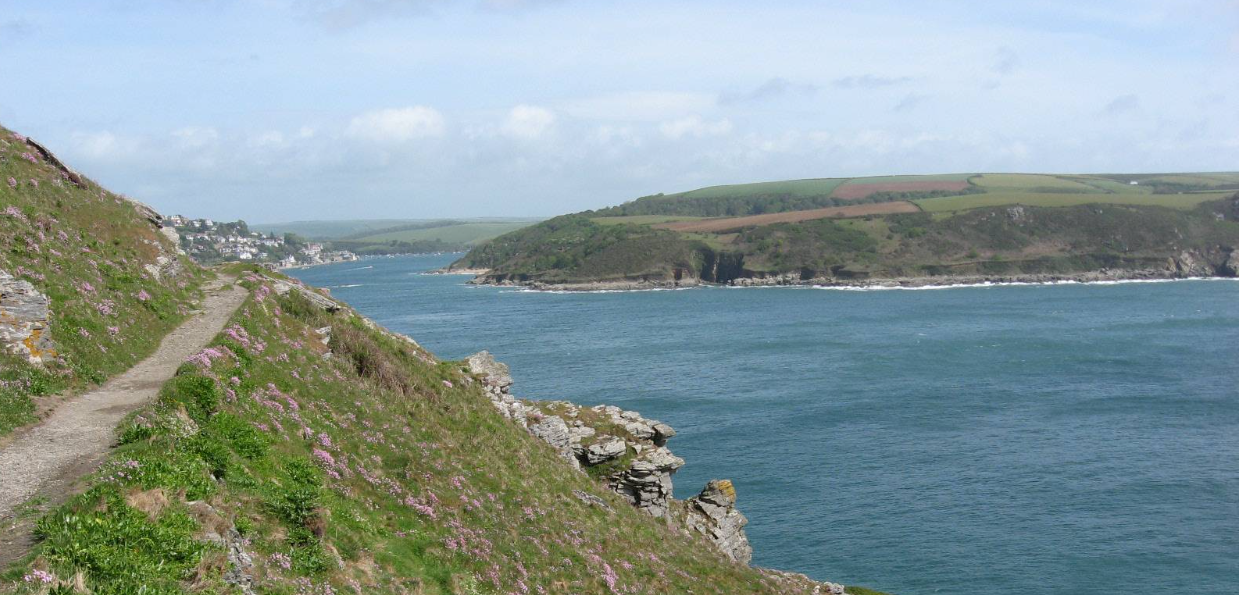 Soar to Salcombe
51 miles (Approximately one hour and 30 minutes by car) from Langstone Cliff Hotel
There's no greater place to visit than Devon. And if you don't believe us then once you've explored the route from the centre of Salcombe and doing a loop across the countryside and along the coast.Be warned though, despite being only six and a half miles in a loop, this route takes you across rugged terrain with plenty of steep inclines, stiles, and paths that are rocky in many places. However, if you are an avid walker or enjoy mountain biking then this route is surely going to be an adventure you'll never forget.
The route starts off in Salcombe's North Sands car park. It then loops through the woodlands and thatched villages and down to Soar Mill Cove where you'll then explore the lengthy coastline, marveling at the views of high heathland, ancient stone walls, and the dramatic craggy cliffs. If you keep your eyes peeled, you may get lucky and spot a basking shark, seal, or even a dolphin!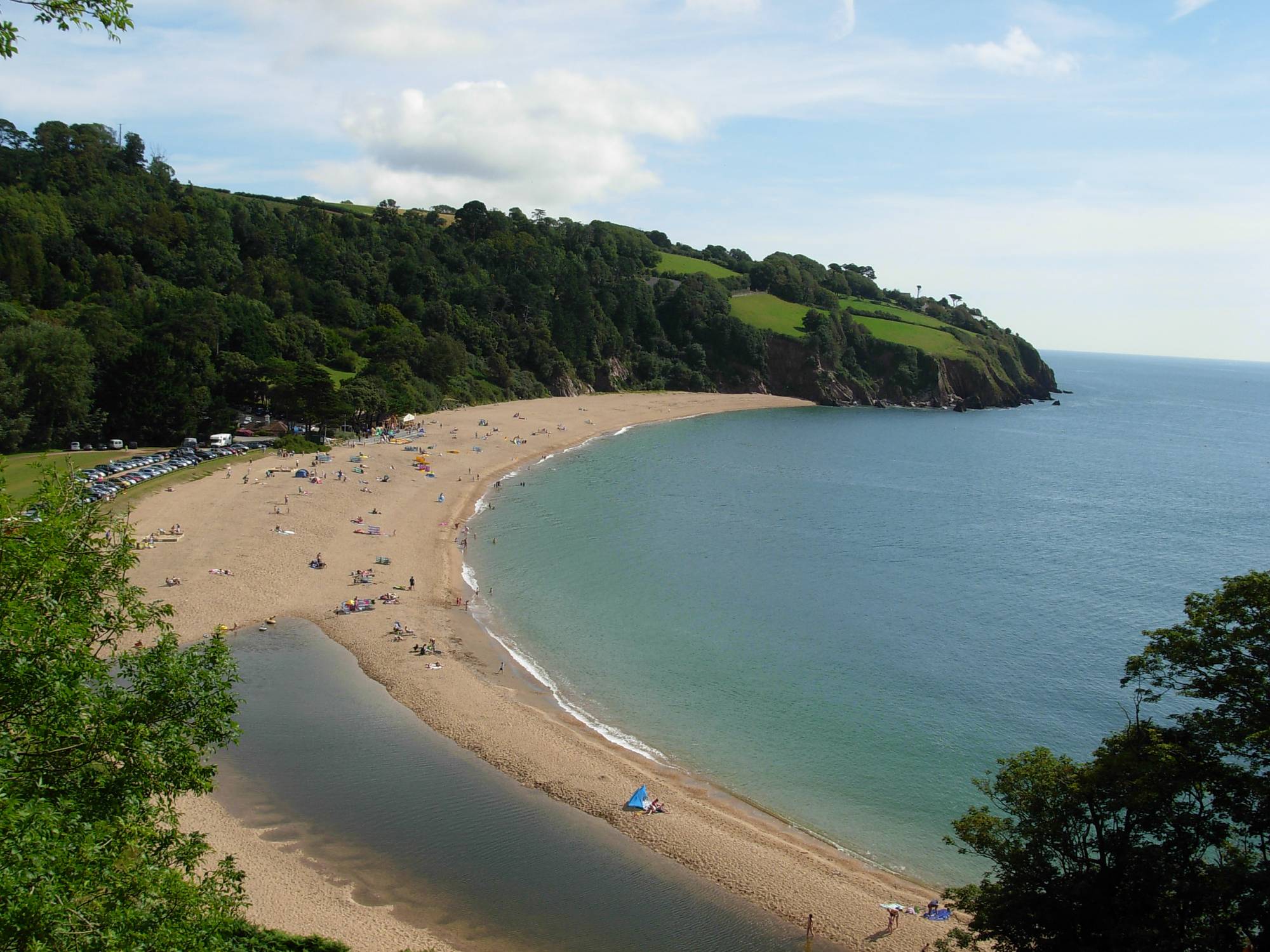 Blackpool Sands & Strete
43 miles (Approximately one hour and 14 minutes by car) from Langstone Cliff Hotel
A gentler route than Soar to Salcombe, this walking and biking trail is ideal for people who want to explore but it doesn't require you to be an avid walker or mountain biker to do it. Nevertheless, the views and scenery are equally picturesque.
At just over three miles long, this circular route starts at the lush beach of Blackpool Sands, where the turquoise waters always draw a crowd and sets the tone for the rest of the walk. The walk starts high above the beach and you'll soon find yourself away from the hustle and bustle of the beach, walking down quiet country lanes.
Strete itself is a quaint, quiet village with ancient cottages and other rural buildings, cementing its truly rural charm.