Popular outdoor activities with Langstone Cliff Hotel guests
Like other Devon hotels, we've got lots of entertainment on site. But there's so much to explore in the surrounding area. Our guests are drawn to the tranquil nature reserves and fascinating bird sanctuaries scattered throughout the South Devon area.
There's so much to do it can be difficult to decide where to start. So we've pulled together a list of favourite beaches, bird sanctuaries and nature reserves in South Devon. Below, our guests can see how far they are from the hotel and how long it takes by car as a helpful guide.
Dawlish Warren Nature Reserve
0.5 miles (approximately 10 -15  minutes walk from the hotel)
An easy one to get to from the hotel, the Dawlish Warren Nature Reserve is a sprawling 500-acre parcel of grassland, dunes and mudflats with a mile-long beach. The Dawlish nature reserve forms part of the Exe estuary and is a truly unique part of Devon that anyone staying with us should visit.

Visitors may be able to catch a glimpse of the thousands of wildfowl and wading birds that use the nature reserve to feed and migrate from the far north to escape the biting cold. Due to the somewhat unique climate of Warren, sunny and low rainfall throughout most of the year, it is also home to some unique flora and fauna rarely found anywhere else in the UK. These include the Warren or Sand Crocus which grows among the short grass of the dunes or stunning orchids such as the Southern Marsh variety.

The Dawlish Warren Nature Reserve is so important for migratory birds and plants that it is protected by the UK and international preservation laws. 

There is a visitor centre at Dawlish Warren which has a range of displays which tell you more about Warren and the nature reserve. Books about Warren and its wildlife are also on sale here.
It is open from early April to the end of September and entry is free. Most days it is open from 10.30am – 1.00pm and 2.00pm – 5pm. However, it is occasionally closed when in use for groups or when the Wardens are working on site. In winter the Centre is usually open for the same hours, but at weekends only.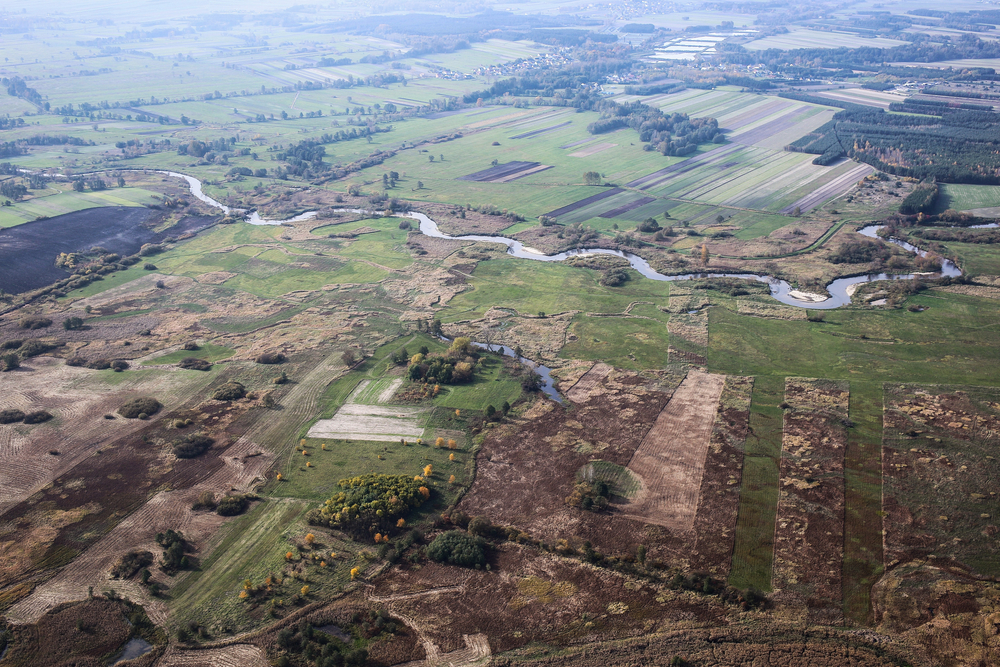 Barley Valley Nature Reserve
15 miles (Approximately 30 minutes by car) from Langstone Cliff Hotel
Overlooking Exeter with magnificent views of the city, Barley Valley Nature Reserve has plenty of winding paths, secret trails and a beautiful patchwork of meadows and trees all intertwining and crisscrossing each other. Despite being so close to the city, the nature reserve is a quiet, peaceful place. Keen animal lovers will see plenty of interesting animals that call the reserve home. From buzzards and woodpeckers to foxes, badgers and dormice.
From the reserve, you'll easily be able to see plenty of famous Exeter landmarks. Naturally, the most obvious and impressive will be the grand Exeter cathedral taking centre stage.

East Dartmoor National Nature Reserve
20 miles (Approximately 35 minutes by car) from Langstone Cliff Hotel
Nestled between the infamous high open moors and the heavily wooded Dartmoor National Park, the East Dartmoor National Nature Reserve comprises some wonderful scenery and untouched ecosystems. Here, you and the family will find three distinct areas within the reserve. You can explore the thickly wooded area of Yarner Wood, the rambling heathland of Trendlebere Down and the wetlands in the valley of the River Bovey.
Together, these areas form a pristine landscape where visitors can appreciate the quiet beauty. Explores will be eager to visit the Iron Age fort atop Houndtor. There are stone bridges once used by packhorses. Meanwhile, in Yarner Wood, you'll find the remains of an abandoned copper mine and intact sections of a granite tramway.
Due to the unique and diverse environment, you may be lucky enough to spot several birds, mammals and insects that live or migrate to the nature reserve. Birds like the iconic pied flycatcher and the distinct melody of the Chiffchaff will surely delight birdwatchers.

RSPB Aylesbeare Common
20 miles (Approximately 40 minutes by car) from Langstone Cliff Hotel
Located on the opposite side of the River Axe to the hotel, Aylesbeare Common is a rolling heathland with some remarkable views and is home to some special wildlife. With woodland fringes, lots of ponds and streams to explore, the common is a great place to go for a relaxing countryside walk with the family. 
This rich diversity of habitats means there are some truly wonderful species of bird that you'll catch a glimpse of if you're lucky. Around dusk during the summer, you'll get to witness the amazing Nightjar hunting moths. Or get a peek at male Dartford Warblers perched on gorse bushes doing their best to woo a mate. Also, look out for the numerous dragonfly species that called the ponds and streams their home.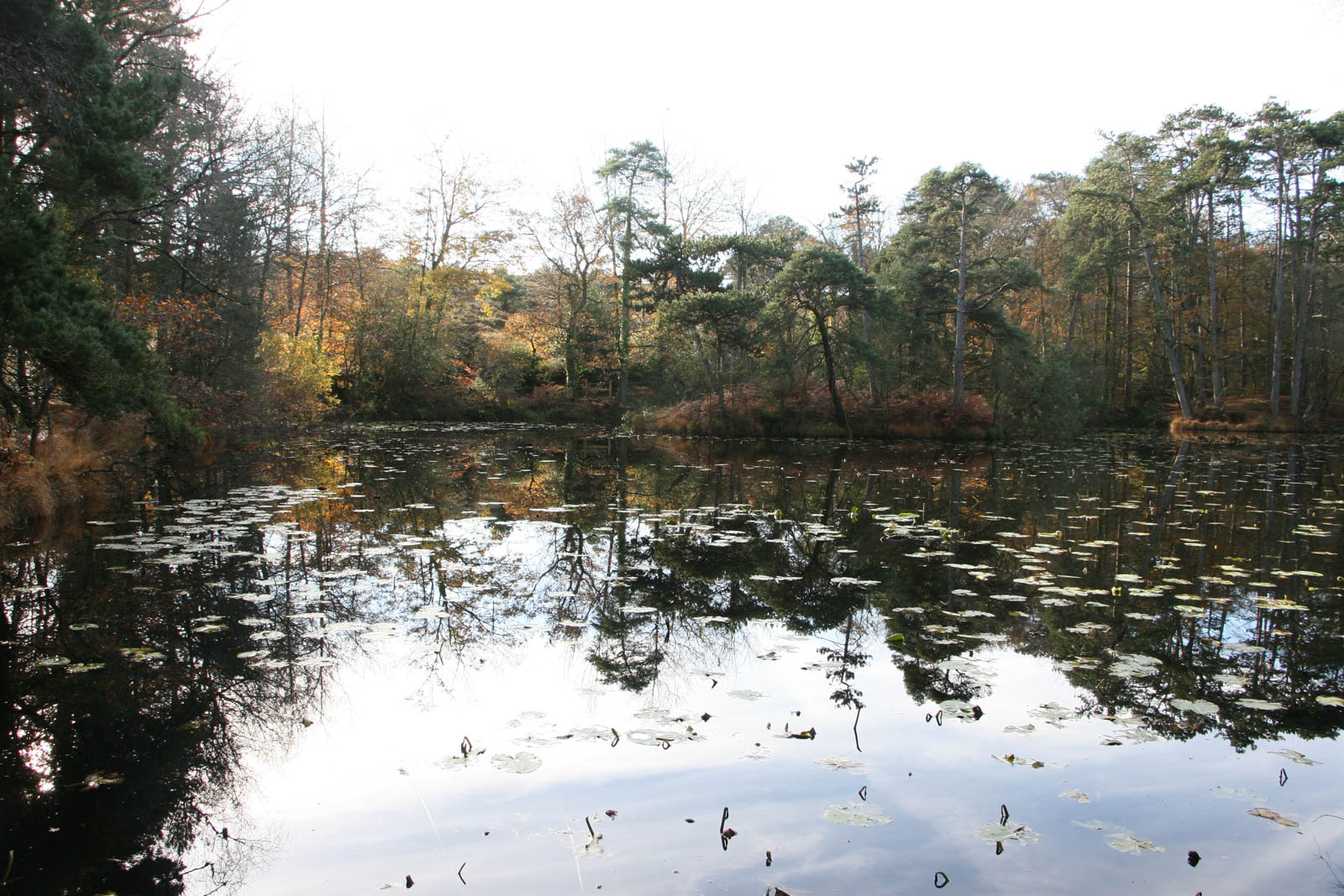 Bystock Pools
20 miles (Approximately 40 minutes by car) from Langstone Cliff Hotel
Not far from Aylesbeare Common is another popular nature reserve. The lakes, heathland and meadows of Bystock pools make this a lovely place to explore especially during warm summer months with different landscapes and a variety of wildlife to watch out for. Meanwhile, the beautiful lily-filled lake of Bystock Pools captures the serenity of the Devonshire area.
When you visit, you'll find lots of pathways and boardwalks to help you properly explore this quiet corner of the Devonshire countryside. As this is such as diverse habitat, expect to see lots of critters and creatures including birds, newts, lizards, dragonflies and frogs. The heathland is grazed by ponies, helping to reduce the amount of scrub. So keep an eye out for them!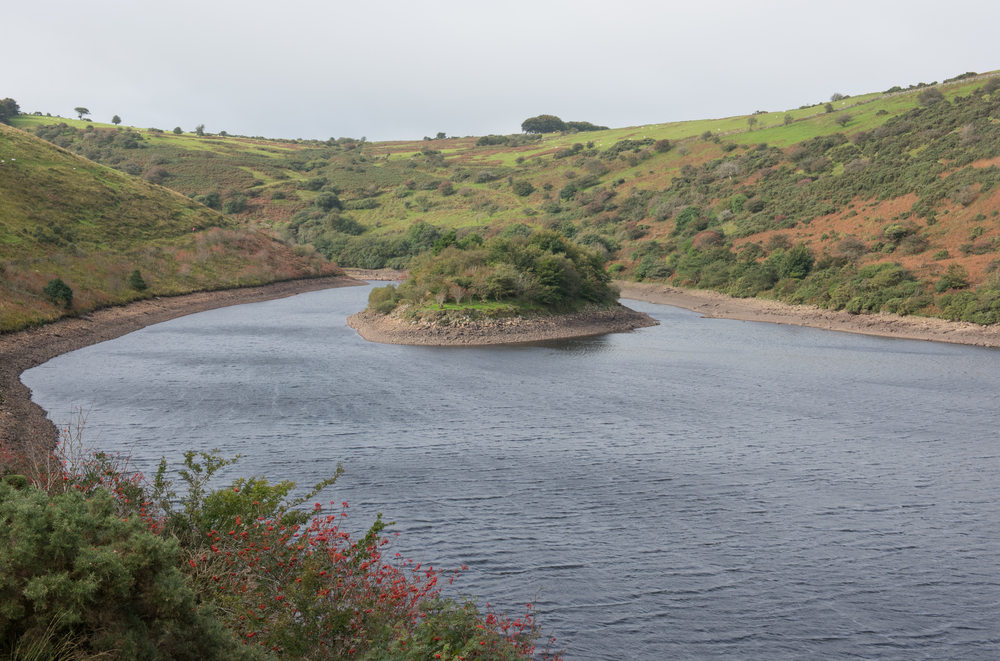 Ash Moor Nature Reserve
30 miles (Approximately 45 minutes by car) from Langstone Cliff Hotel
Ash Moor Nature reserve was borne out of a dark necessity. At the height of the Foot and Mouth Disease crisis, the reserve was chosen to become a mass burial site for infected cattle. Thankfully, the plan was never put into action and instead Ash Moor Nature Reserve was born instead.
Today, Ash Moor Nature Reserve is host to a wide variety of animals thanks to the mix of ponds, meadows and wetlands that make the reserve an appealing and beautiful habitat.
In Summer, you'll see plenty of pretty butterflies, and dragonflies buzzing around the meadows and ponds of the reserve. You may be lucky enough to catch the occasional sighting of the diminutive Hobby falcon, skimming across the top of the ponds chasing down prey. 
If you're visiting in colder weather towards the end of the year, watch out for long-billed birds such as snipe and woodcock.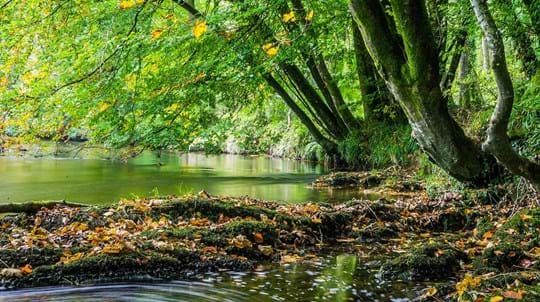 Andrews Wood
33 miles (Approximately 55 minutes by car) from Langstone Cliff Hotel)
Located in the beautiful South Hams, Andrews Wood captures the idyllic Devon countryside setting perfectly. At the top of the Wood, visitors can marvel at spectacular views of sprawling fields and hills for as far as the eye can see. 
Avid walkers will enjoy the three separate trails around Andrews Wood, encompassing the lowlands of mixed oak, ash wood trees and meadows – plus various tranquil freshwater ponds that are scattered throughout. 
This wide range of habitats means plenty of interesting species of animals call Andrews Wood their home including grass snakes, bluetits and many species of butterflies.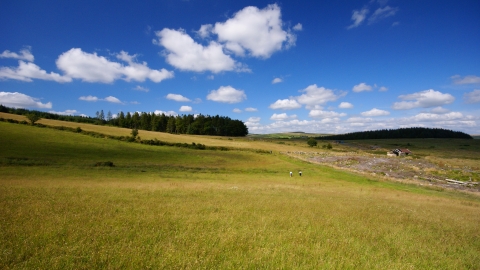 Bellever Moor and Meadows
27 miles (Approximately one hour and nine minutes by car) from Langstone Cliff Hotel
Bellever Moor and Meadows form part of Dartmoor and offer fantastic open, rolling scenery for visitors to explore. Take a stroll in wildflower upland meadows and follow the borders of ancient drystone boundary walls, following the network of footpaths around the area. Here you can experience the exhilaration of the beauty of central Dartmoor.
The sprawling 72 hectares of land are home to grazing farm animals but also to other interesting wildlife. You'll find beautiful speckled wood and small copper butterflies, while the moorland is also home to the feisty Linnet finch with its distinctive melodic birdsong.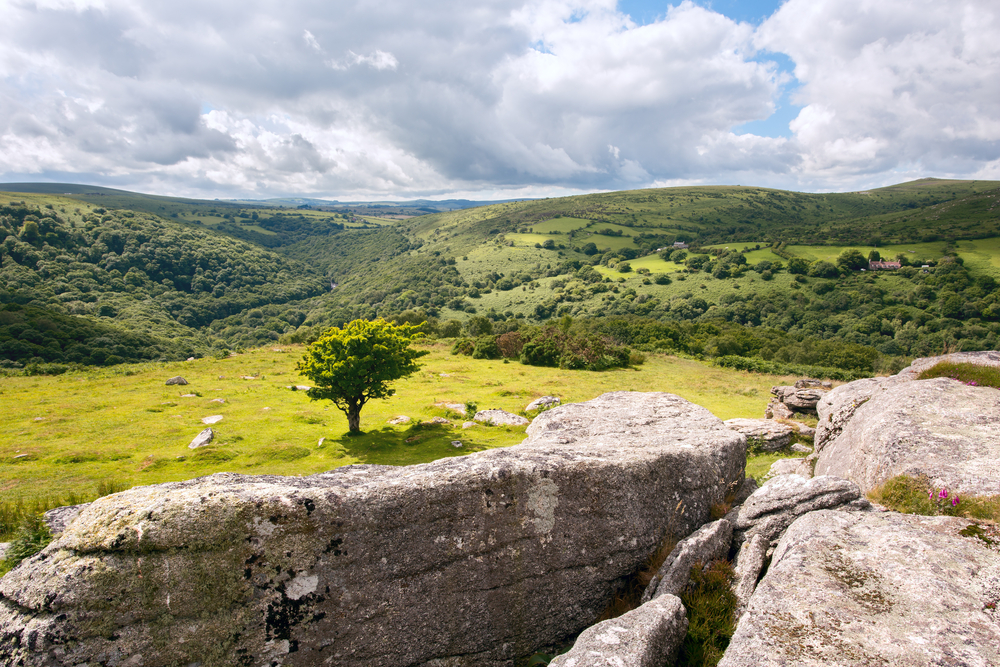 Dart Valley
22 miles (Approximately 48 minutes by car) from Langstone Cliff Hotel
At 290 hectares, Dart Valley is the largest, wildest and most diverse nature reserve in Devon. Avid walkers can spend the whole day walking, clambering and exploring the rough network of tracks that criss-cross the land. Meanwhile, the River Dart twists and tumbles through the heart of the nature reserve surrounded by steep oak-covered cliffs.
The woodland and freshwater habitat of Dart Valley make it an experience to remember with lots of interesting flora and fauna to marvel at. Make sure to keep your eyes peeled for the delightful wildlife.
---
With most of South Devon's stunning landscapes only a short car journey away, we like to think our home-from-home hotel makes a great place to rest up on either side of your explorations. Book a room here or give us a call on 1626 868000.