Popular Gardens With Langstone Cliff Hotel Guests
With much to do and see in Devon, it can be tricky to decide where to go first. Having been part of Devon for generations, we know what our guests like. From beach outings and catching some surf to fine dining and the best nights out, we've got our visitors covered. For those of you looking to find somewhere to have a picnic or just relax for a few hours, take a look at our list of gardens below.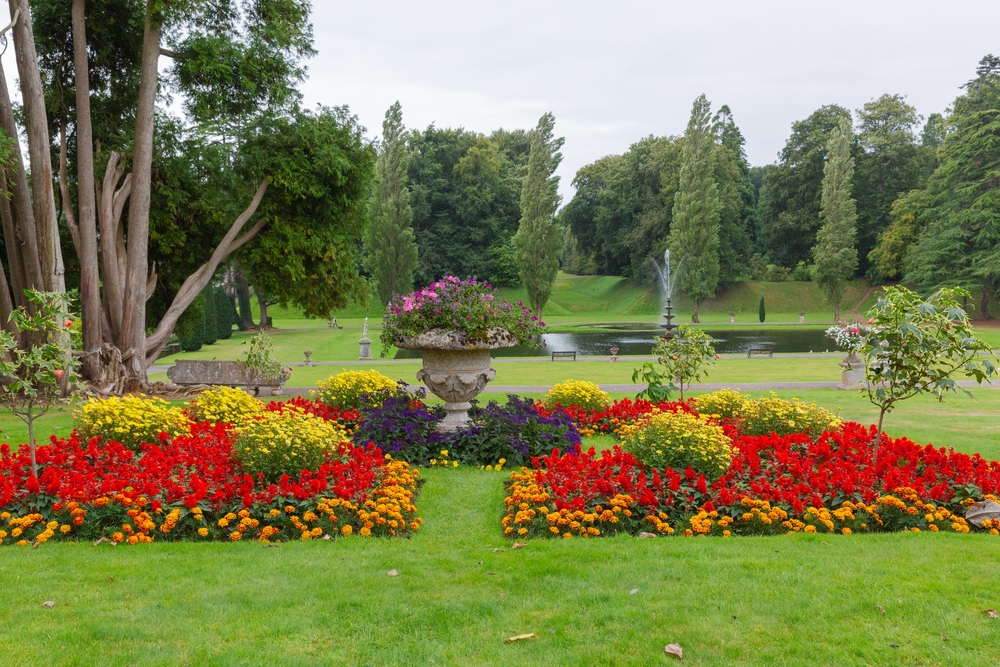 Bicton Park Botanical Gardens, Budleigh Salterton
20 miles (Approximately 45 minutes by car) from Langstone Cliff Hotel
Open to the public all year round is the stunning Bicton Park Botanical Gardens. For over 300 years the gardens have been home to rare and beautiful plant species from around the world. Several impressive glasshouses play home to weird, wonderful and tropical plant species. The palm, tropical and arid houses are truly worth a visit for their interesting collection of plants.
If you're short on time but still want to explore, make sure to visit the Bitcon Woodland Railway which runs all year round apart from Christmas and Boxing Day. The BWR, as it's known, winds its way through the woodland trees and along the bank of the great lake.
For the little ones, there is plenty to do so they release some of that pent-up energy. Bitcoin has an indoor and outdoor play area as well as the Nuthatch nature trail where you can stop at the enclosed hide and watch the various wildlife going about in their undisturbed habitat.
Castle Hill Gardens, Barnstaple
55 miles (Approximately one hour and 20 minutes by car) from Langstone Cliff Hotel
Nestled amongst the rolling hills of North Devon, Castle Hill Gardens boasts 50 acres of historic parkland with a backdrop of the impressive 18th Century Ochre coloured house and the ancient castle overlooking the entire estate. 
The estate has been the home of the Fortescue family since the 16th Century. Over hundreds of years, the family has added lots of different points of interest that today's visitors can enjoy. With bridges, waterfalls, ponds, statues and winding nature trails, Castle Hill Gardens offer visitors lots of interesting places to explore and discover. 
Once you've explored the grounds make sure to stop by the tearoom for delicious homemade cake, cream teas and light lunches and admire the vibrant landscape.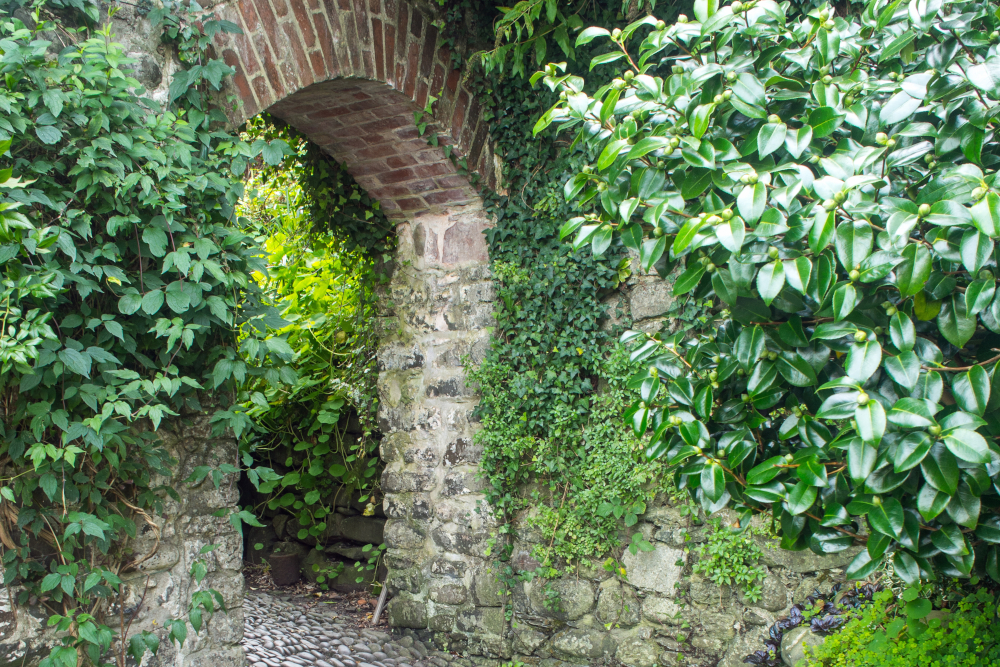 Clovelly Court Gardens, Bideford
70 miles (Approximately one hour and 50 minutes by car) from Langstone Cliff Hotel
Nestled into the wooded sea cliffs of North Devon, the privately owned village of Clovelly is a step back through time. The steep cobblestone streets, picturesque quayside and of course the tranquil victorian Clovelly Court Gardens make for an exceptional day out.
While the village itself is often heaving with tourists, the gardens make a nice break from the hustle and bustle. Set within the old walled gardens of Clovelly court, you'll be able to see all kinds of vibrant, thriving plants. 
Within the beautifully resorted Victorian glasshouses, you will find various Mediterranean fruits such as apricots, melons, grapes, lemons and oranges. The gardens are open between April and September and leashed dogs are welcome too.
Coleton Fishacre House & Garden, Dartmouth
25 miles (Approximately 55 minutes by car) from Langstone Cliff Hotel
One of the most unique National Trust visits you'll experience in Devon, Coleton Fishachre House and Garden was built in 1926 as a home for the D'Oyly Carte family. Both Rupert and Dorothy D'Oyly Carte were big fans of outdoor pursuits such as fishing, sailing and gardening.
The entire estate was eventually sold to the National Trust in 1982 and thankfully, the swinging, lighthearted Art Deco style of the house and its fantastic gardens survive to this day. 
The garden has been carefully created ever since the estate was built in 1926. Combining the mild Devon climate with giant trees sheltering the garden, visitors will find an abundance of exotic and unique plants set amongst the backdrop of the beautiful Devon coastline.
Make sure to check out the unique areas of the estate such as the Rill Garden, numerous terraces and the quarry wall that sits below the gazebo.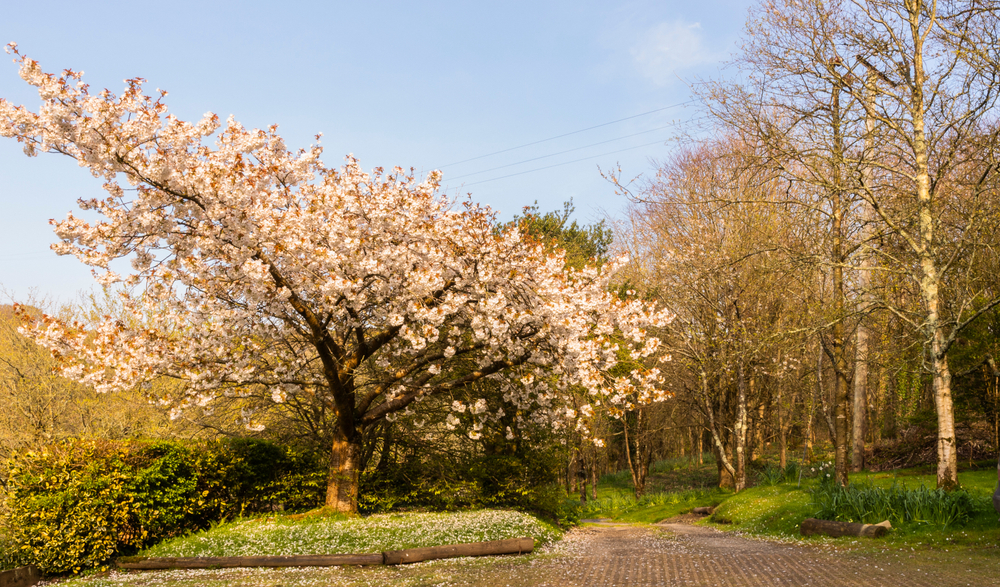 Docton Mill Gardens, Bideford
70 miles (Approximately one hour and 50 minutes by car) from Langstone Cliff Hotel
Traced back to Anglo-Saxon times, the mill itself produced flour up until around 1910 when it become a private home. In the 1930s the mill was converted to provide electricity for the house as there was no electricity available in the area until the 1950s. To this day, the mill can still produce around 5kW of power.
Set in some of the most peaceful surroundings in the county, Docton Mill Gardens is a fun way to get out and about and explore the great outdoors. Set in nine acres of grounds surrounding the original mill, Docton Mill Gardens also has an award-winning tea room once you've worked up an appetite. 
You'll also enjoy the vibrant flora and fauna that flourish thanks to the gardens being nestled in a sheltered valley. The gardens also feature the original mill pond, a bog and plenty of wildflowers to explore on your day out.Docton Mill Gardens is open from April 1st-October 5th from 11:00am-5:00pm.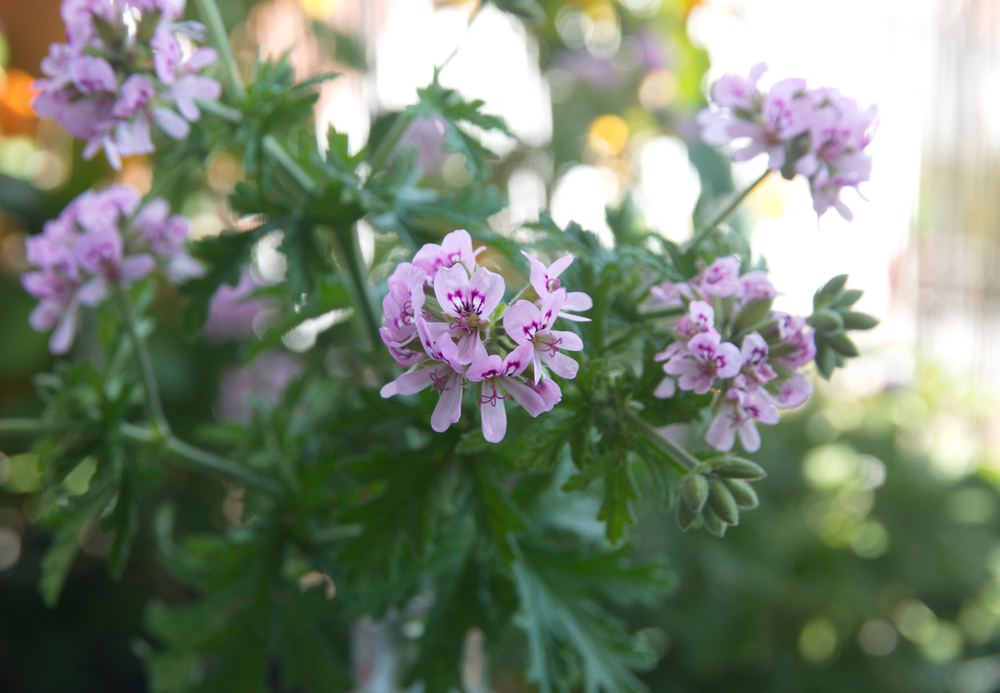 Elizabethan Gardens, Plymouth
45 miles (Approximately one hour and 15 minutes by car) from the Langstone Cliff Hotel
If you find yourself in the busy city of Plymouth then you must stop and visit the tranquil oasis of Elizabethan Gardens right in the heart of the city. Even on busy days during school holidays and despite being popular with tourists, you will often find the gardens empty.
Here, you will find low box hedges bordering vibrant and colourful flowerbeds. The gardens have plenty of stone seats where you can relax and enjoy a few moments of peaceful rest away from the hustle and bustle of the busy streets. There is also an ornate fountain that helps relax visitors and adds to the tranquillity of the gardens.
There are four gardens in total, connected by small passageways and staircases. The gardens include an old-fashioned rose garden, a knot garden defined by box hedges, a formal water garden centred around a circular pool, and a lawn garden.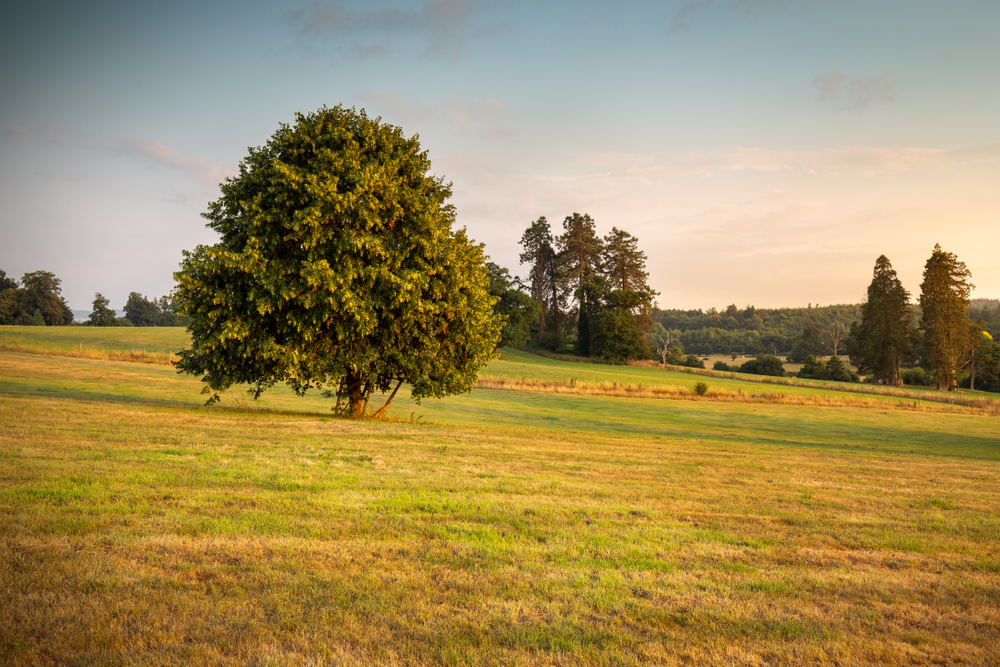 Escot Park & Gardens, Ottery St Mary
25 miles (Approximately 45 minutes by car) from Langstone Cliff Hotel
Escot Park & Gardens are not to be missed if you are looking for a fun family day out. The park boasts 220 acres of parkland, woodlands and gardens. Nestled in the centre of the estate are the two-storey limestone and yellow brick house which was built in 1838. 
Featuring a fantastic walled garden, lots of crisscrossing paths and woodland walking trails, the Park & Gardens are full of exotic and native plants. You'll find plenty of gorgeous bluebells and primroses in Spring time. For avid animal lovers, the Park & Gardens are one of the last remaining natural habitats of Britain's Red Squirrel population.
Make sure to check out Escot Wildwood Trust while you're visiting. Wildwood Trust is dedicated to saving Britain's most threatened wildlife so check out their Boars, Wolves, Foxes and other Wildcats.
The Garden House, Yelverton
50 miles (Approximately 1hr 15mins by car) from Langstone Cliff Hotel
Historically, Garden House is closely linked with the nearby Buckland Abbey as the house was originally built on the orders of the Abbot. In the 1940s, the gardens and house that consist of Garden House were bought and developed by Lionel and Katharine Fortescue. 
Today, the house and Gardens are managed by the Fortescue Garden Trust and visitors will enjoy different areas. These include the Summer Garden, Cottage Garden, Betula ermanii 'Grayswood Hill', The Walled Garden,  The Old Tennis Court, and Jubilee Arboretum. Each has its unique theme and collection of plants, trees and shrubbery. 
Garden House also has fresh, local and seasonal food at its cafe with indoor and outdoor seating. They offer delicious cakes, cream teas, barista coffee, paninis and sandwiches so make sure to sample their wares before you go!
Holbrook Garden, Tiverton
30 miles (Approximately 40 minutes by car) from Langstone Cliff Hotel
Located just outside the picturesque Devon village of Sampford Peverell, Tiverton, Holbrook Gardens is a two-acre plot of land situated on the slopes of Holbrook Hill. The garden emphasises seasonal plant displays. Where most garden flourishes peak around late spring, Holbrook Garden is a wonderful display of colour throughout most of the year until September or October.
The gardeners who tend to Holbrook are well-known for their 'hands off' approach, performing very little landscaping. This means that the garden will always look different each year and the plant life is always changing.
Holbrook Garden is always evolving, with experimental layouts and areas being tried out, further adding to the annual uniqueness that the garden is famous for. Make sure to check their website for opening times though, as it is only open for a limited time and no pre-booking is available.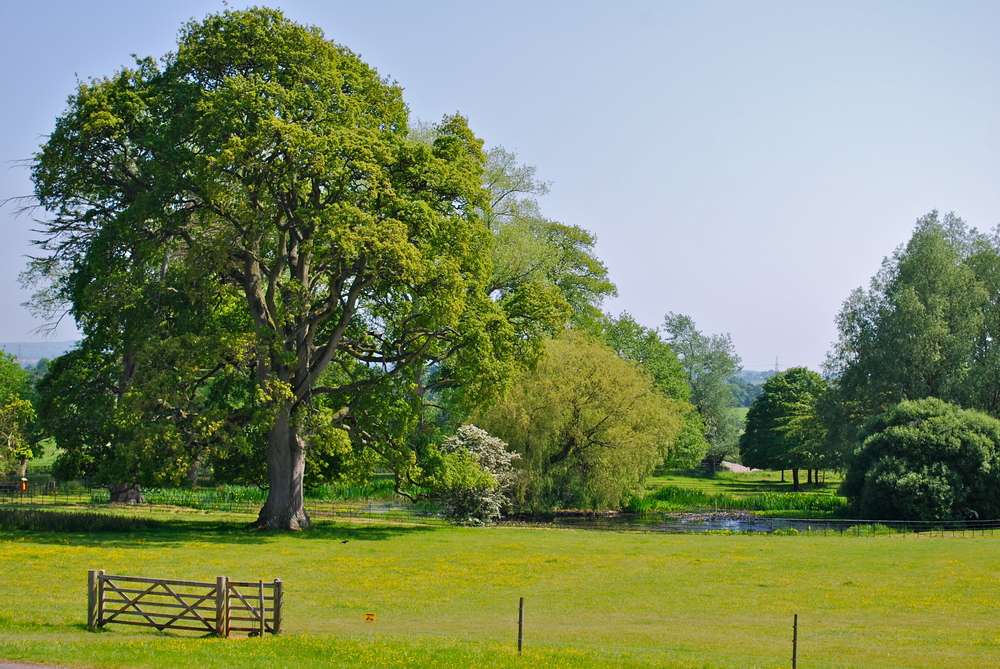 Killerton House, Exeter
20 miles (Approximately 40 minutes by car) from Langstone Cliff Hotel
Just a stone's throw from Exeter is the stunning 18th-century house and grounds of Killerton. When you approach Killerton House, the first thing you will notice is the well-kept Admiral's Lawn directly in front of the old front door with its amazing border of tender perennials.
When you've explored the house, it is well worth heading out to the gardens and meadows beyond out back. Bordered by a low wall, the Terrace Garden is truly a collage of colours, especially during the summer months. 
The  Formal Garden consists of neatly cut, sloping lawns and historic rhododendron. If you make your way along the winding path you will find a memorial for Sir Thomas Acland, 10th Baronet. Here, you can appreciate the stunning Devon countryside as the memorial sits atop a hill where you can see the rolling countryside for miles on end.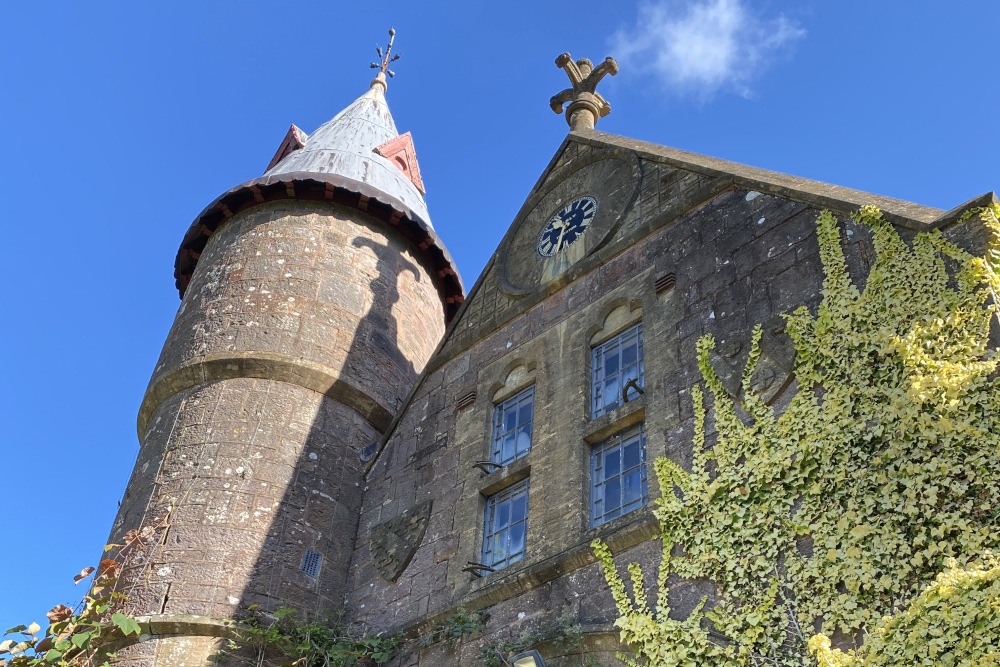 Knightshayes Court, Tiverton
35 miles (Approximately 55 minutes by car) from Langstone Cliff Hotel
Knighthayes Court is an impressive 19th Century manor house and extensive grounds in Tiverton. The estate was originally built for Sir John Heathcoat Amory, former MP for the area. Now in the hands of the National Trust, Knighthayes Court is popular with visitors of all ages. 
Like with many estates of its era, the Victorian owners were obsessed with productive gardens. The splendid walled kitchen garden at Knightshayes has gone through many turbulent times, often falling into disrepair or beings overgrown entirely. Today, however, visitors can marvel at the wide variety of seasonal fruits and vegetables such as rhubarb and pumpkins.
It can take a whole day to look around the massive 250-acre estate at Knightshayes. Beyond the walled gardens are plenty of other outdoor spaces to appreciate. Take a stroll around the intimate paved gardens, full of soft purples and greys. Or wander around the Pool Gardens and marvel at the colourful lilies and dragonflies that make the pond their home. We recommend checking out the Knightshayes website for this trip, as there is truly so much to explore!
Marwood Hill Garden, Barnstaple
65 miles (Approximately one hour and 40 minutes by car) from Langstone Cliff Hotel
Tucked away in North Devon and just a short drive from Barnstaple is the private 20-acre garden of Marwood Hill. Consisting of three lakes and wide open spaces, narrow wisteria-covered pathways and a special sense of tranquillity, visitors will be surprised to find the garden is packed full of surprises.
The garden boasts a wonderful collection of exotic and beautiful plants such as Hydrangeas and Astilbes. The herbaceous perennial Astilbes occupy lots of space by the lakes and are truly stunning in colour and scent. Once you've toured around the gardens be sure to take a load off at the tea room which arguably has the best view of the entire grounds.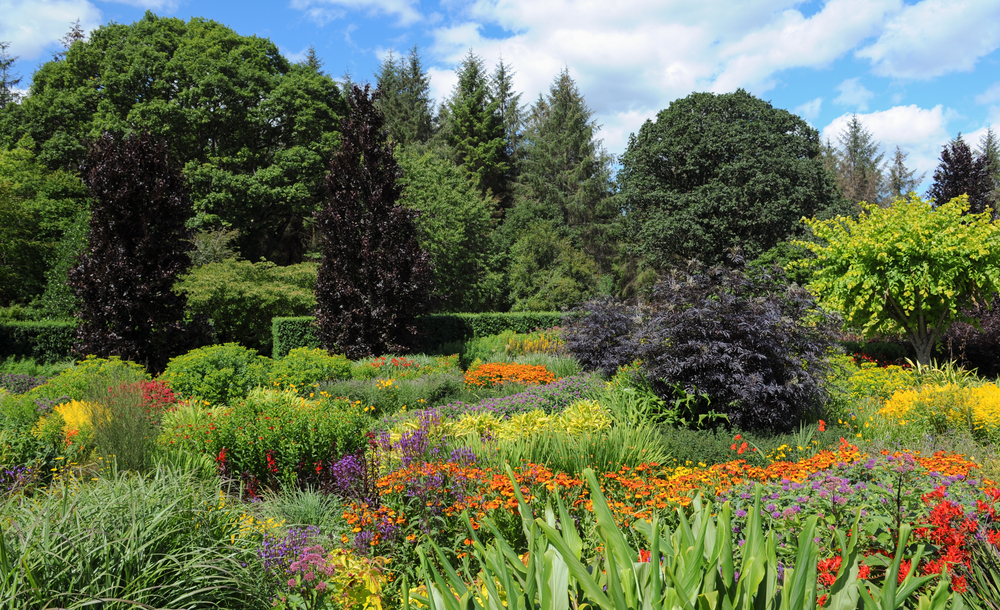 Rosemoor Garden, Torrington
50 miles (Approximately one hour and 20 minutes by car) from Langstone Cliff Hotel
Run by the Royal Horticultural Society, Rosemoor Garden combines a mixture of old and new. Visitors will first wander through the latest landscaped areas of the multi-faceted Formal Garden and then the Stream Field and Lake to the north.
The original garden, developed by Lady Anne Berry, is further back and visitors will be delighted by the impressive garden 'rooms' that blend seamlessly into one. But there are plenty of other areas to delight and entertain visitors. 
The Garden has an impressive list of different areas, arboretums, woodlands and meadows for you to explore. Kids can have fun in the Brash, a delightful woodland area full of bug magnifiers, stepping logs and climbing frames.  Meanwhile, older children will love the Copse with its 'green ship' and spiro-giro.
Rosemoor Gardens are open all year round from 10 am till 6 pm, except for Christmas day.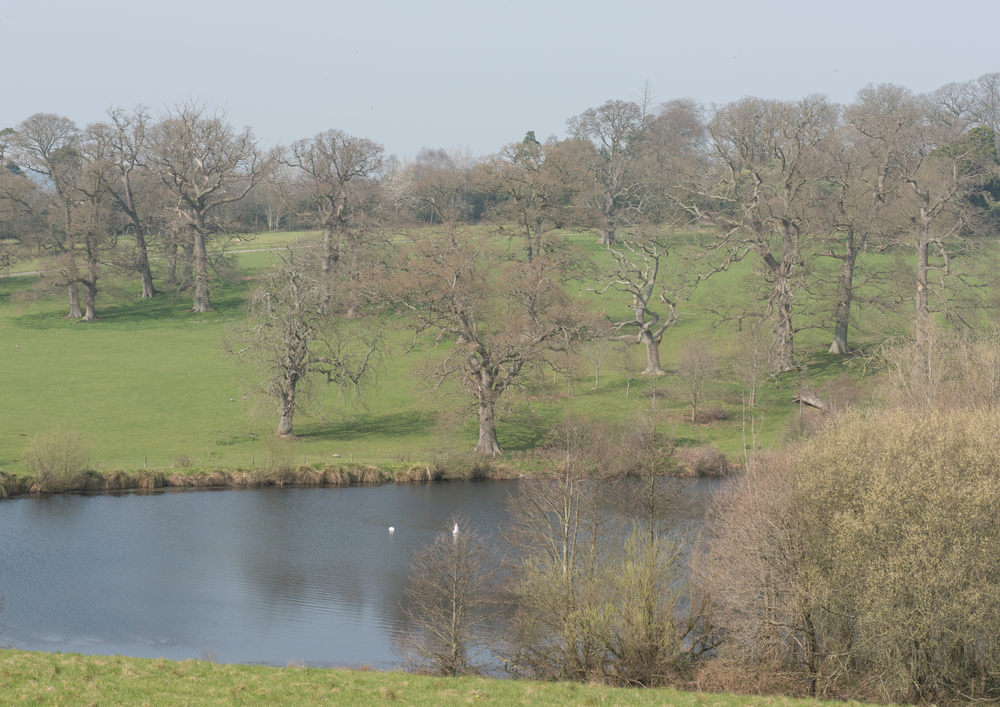 Shobrooke Park, Crediton
25 miles (Approximately 50 minutes by car) from Langstone Cliff Hotel
Shobrooke Park is all that remains of a once impressive 19th-century estate and manor house, Fulbrook House. A devastating fire in the 1940s destroyed the house and it was never rebuilt. Only a modern brick bungalow stands where the original house once proudly stood. 
Today, visitors can enjoy peace and tranquillity in 180 acres of natural beauty. The centrepiece of the park is a series of interconnected lakes with cascading waterfalls, making for some truly breathtaking views. The rest of Shobrooke is divided into several sections. First, is the Terrace Garden where the original manor house once stood. From there you can wander to the intimate and colourful rose garden with a beautiful water fountain. There is also the America Gardens full of plants from, you guessed it, America and bordered by conifer trees. 
Another notable feature of Shobrooke Park is the Mound. This is an observation platform once bordered with rows of heather. The Mound gives a spectacular panoramic view of the rest of the gardens. 
For the avid anglers among you, visitors can fish at the large lake for a fee.
---
With most of South Devon's stunning beaches only a short journey away, we like to think our home-from-home hotel makes a great place to rest up on either side of your explorations. Book a room here or give us a call on 1626 868000.