Our Christmas Decorations
Christmas In South Devon At The Langstone Cliff Hotel
On the off-chance that you are unable to visit us over Christmas, we have put together this blog
When it comes to Christmas breaks, Devon is an unbeatable destination and we may be biased, but we think our decorating skills are some of the best around.
The following pictures are compiled from 2017/2018 and have been taken by members of the team to showcase the inside and outside of our hotel.
As you approach, you will be met by twinkling lights, Merry Christmas greetings and an impressive star-topped Christmas tree (positioned over our likely-frozen water feature!)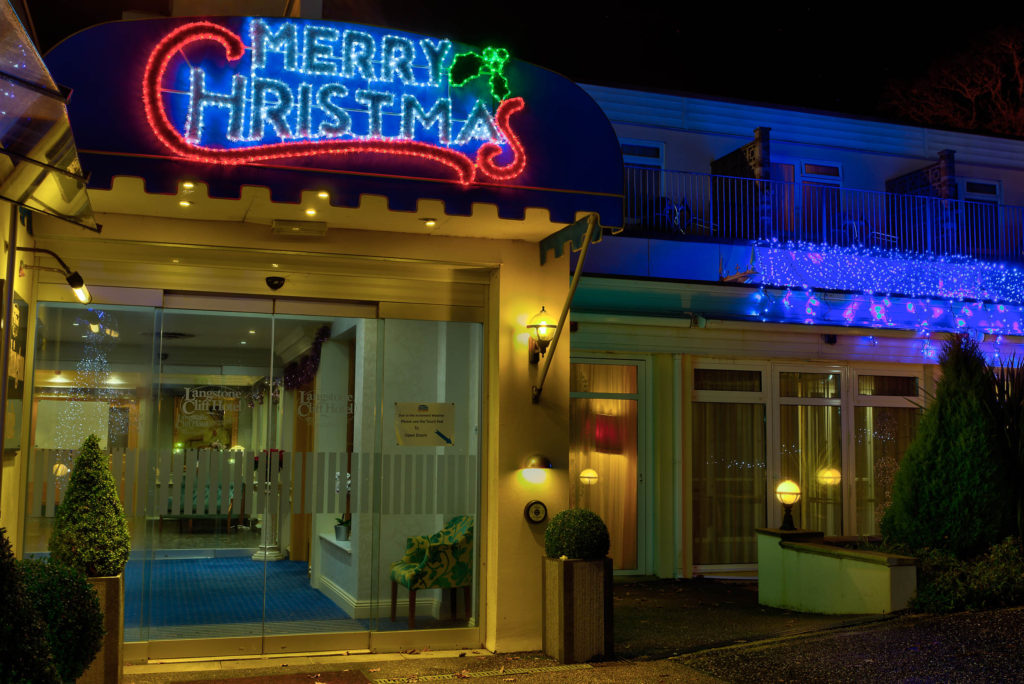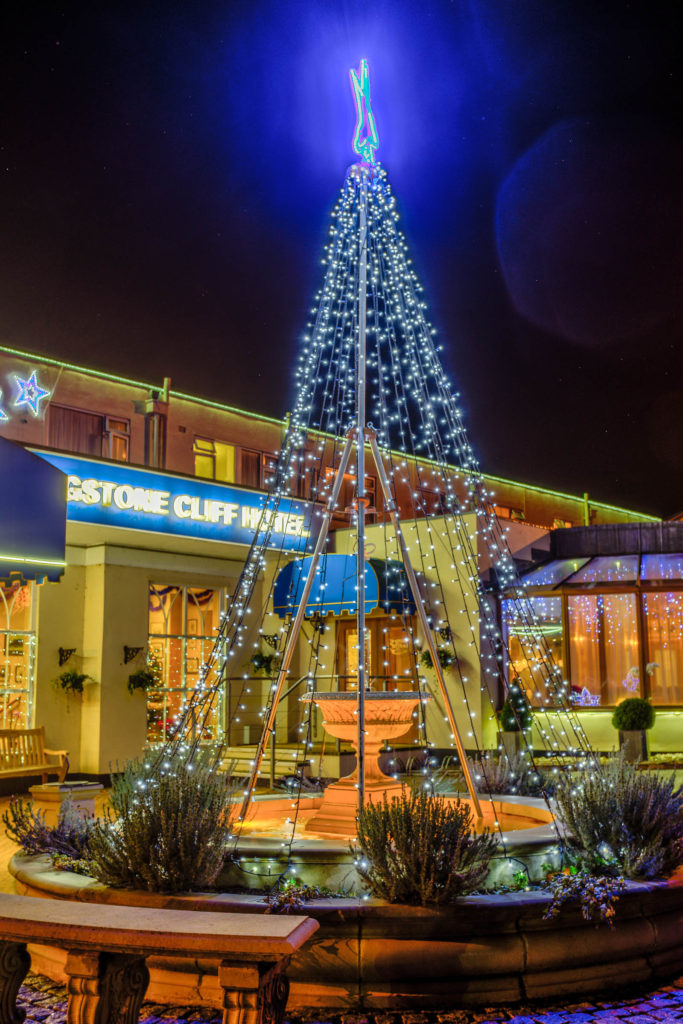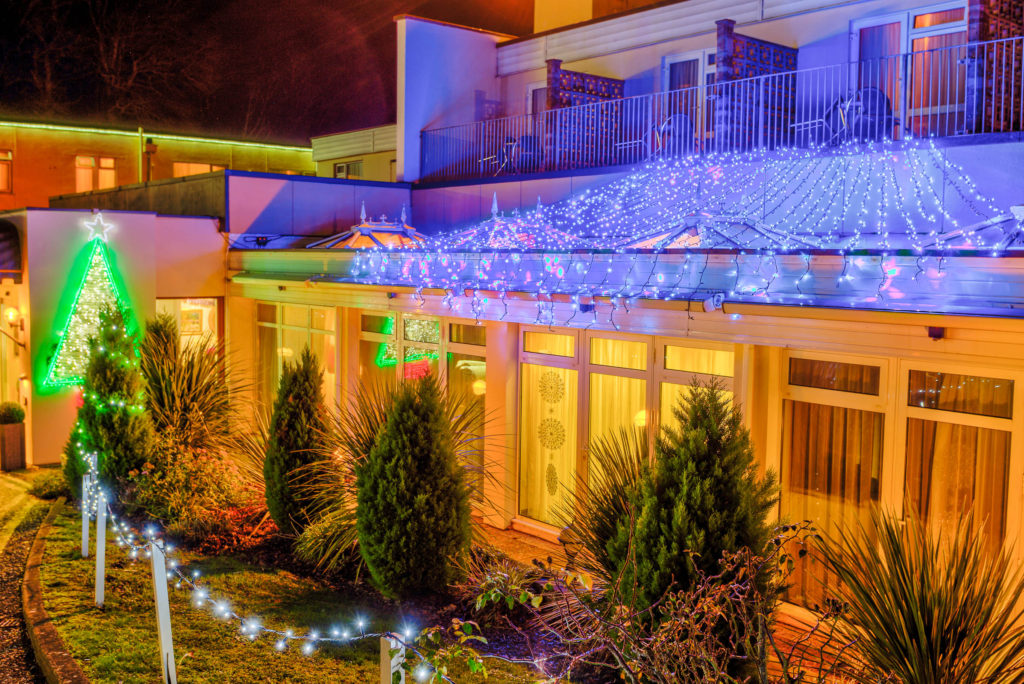 We don't restrict ourselves on when our decorations go up or are taken down; our December decorating varies due to the functions we have and when a room is free.
It usually takes about 2 weeks to get the whole hotel done – that's inside and out!
This year, we started on the 12th November and they will stay up if requested for as long as our guests want.
The last room that is usually taken down is the Washington Suite, as that's the main function room.
If we have no requests, we usually start packing away the baubles about the 2nd week in January.
Many of our guests return time and time again to Langstone Cliff for our Christmas events. Devon has become part of a lot of families' Yuletide traditions, isn't it time you joined us for some fun, food and festivity?
All Lounges, the Lincoln Restaurant, Alcove, Orchid room and Lincoln Bar, Washington Suite, Bar and Foyer, Main Hall and Reception get the special festive treatment.
If you want to see the interior of the hotel, you'll need to come and visit!
From parties and breaks to Christmas lunches, visit our dedicated festive page to find out more.
To find out more about booking one of the best Christmas breaks Devon has to offer, contact a member of the team today.