The Lincoln Bar
A Dawlish Bar with a buzz…
One of the few bars in Dawlish, the Lincoln Bar can be found right at the heart of the hotel. Open all day every day throughout the year for the service of both hearty local food and delectable drinks, it is situated opposite the Langstone Cliff Hotel's large and comfortable public rooms; the Lounge, Verandah Room, Drawing Room and The Poolside Room each offers spectacular sea views across the hotel lawns towards the Exe Estuary and English channel.
Please do not approach the bar for service – take a seat and a member of our team will come and find you. By all means give us a wave when you come in!
You may also order and pay from our online ordering facility there are QR codes on each table and your order will be delivered to your table.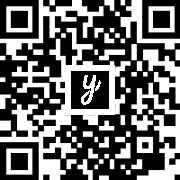 Looking for a fully licensed Devon Bar?
The Lincoln Bar currently has a choice of seven draught beers and ciders, wine by the glass, soft drinks and Twinings and Tetley teas and Espresso coffees in comfortable surroundings. We also offer a range of Italian espresso coffees – the perfect pitstop whilst walking along the South West Coast Path or a Devon Bar worthy of a good time in its own right.
For more information about the Lincoln Bar, why not give us a call today on 01626 868000 or contact us here.