Twixtmas 2023 programme
There are so many people to visit and never enough time, perhaps a friends and family get together between Christmas and New Year is just what you need.
Join us on the 27th and 28th December on a dinner, room and breakfast basis and soak up the festive atmosphere whilst we do all the hard work.
For an extra special break on Friday 29th December we have a full board package and Pantomime.
Friday 29th  December 2023
7.30am – 10.00am  The Langstone Breakfast
1.00pm – 2.00pm  Hot and Cold Buffet Lunch
3.00pm The fully professional  Wonder Productions presents "Jack and The Beanstalk" in the Washington  Ballroom.
'Times are hard for the Trott family; they have no money which means they can't afford to pay the rent. The only thing they have of any value is their beloved cow, which they decide that they must sell. But when Jack is sent to market to do the terrible deed, he comes home with nothing but a handful of mouldy old beans – and that's when the magic really begins!
Join Jack on his GIANT adventure as he climbs the beanstalk to an enchanted land of excitement and adventure, where he must rescue his friends and family from the 'Fee-Fi-Fo-Fum' of one very hungry giant!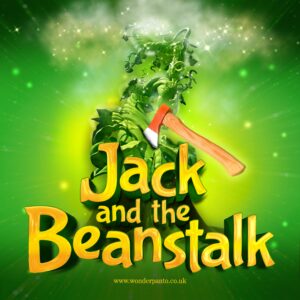 4.30pm – 5.00pm  Tea and Cakes
7.00pm – 8.45pm  Dinner
This really is a Christmas treat not to be missed and is the perfect gift, vouchers are available to buy from Reception on 01626 868000.
Click to view our Christmas brochure